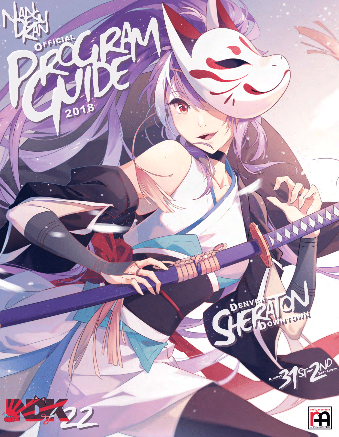 Another great Nan Desu Kan is in the books, and with NDK 22 complete, we want to thank all of you who attended, contributed, or just had a great time over the weekend!  We had a great time with everyone in Denver, and look forward to seeing you at NDK NYE, and NDK 23 in 2019!
Zach Aguilar
Clarine Harp
Lex Lang
Lauren Landa
Chris Patton
Patrick Seitz
Sandy Fox
Samantha Inoue-harte
Cherami Leigh
Elizabeth Maxwell
Introducing - Keiko Han
Keiko Han is a veteran voice actress from Japan. She is best known for her roles in "Mobile Suit Gundam" as Lalah Sune and in "Sailor Moon" as Queen Beryl and Luna, the black guardian cat. You can also hear her voice in "Yamato yo Eien ni (Forever yamato)" as Sasha, and in "Pokemon" as Professor Ivy. In "Hunter x Hunter" she played Mito Freecss the mother-like role to the protagonist Gon Freecss, who was voiced by her actual daughter Megumi Han.  Additionally, she voiced the character Margaret White in the horror movie "Carrie" where Megumi was the voice of Carrie White. She is an established author who has published five books about the western horoscope.
Introducing - Megumi Han
Megumi Han is one of the top young actresses and lead voice actresses in Japan. She has played many protagonist roles such as, Gon Freecss in "Hunter x Hunter", Rinko Yamato in "My Love Story!!", "Little Witch Academia" as Atsuko "Akko" Kagari and Keita Amano in "Gamers".  You can also hear her voice in:, "Chihayafuru" as Sumire Hanano, "Happiness Charge Pre Cure" as Hime Shirayuki/Cure Princess, "Steins:Gate 0" as Shiina Kagari, "Ushio to Tora" as Kirio, "Yowamushi Pedal" as Aya Tachibana, and "Terror in Resonance" as Five and many many many more. She has also been a radio personality, released character songs, and provided voices for numerous games.
NDK started in 1997 as a small anime festival at the Tivoli Student Union on the Auraria Campus in downtown Denver.  Since then, we have grown to the largest convention in 13 surrounding states, excluding Texas.  We pride ourselves on offering a small-convention atmosphere with excellent programming, cultural material, and appearances from our wonderful Guests of Honor.
NDK 22
August 31 – September 2, 2018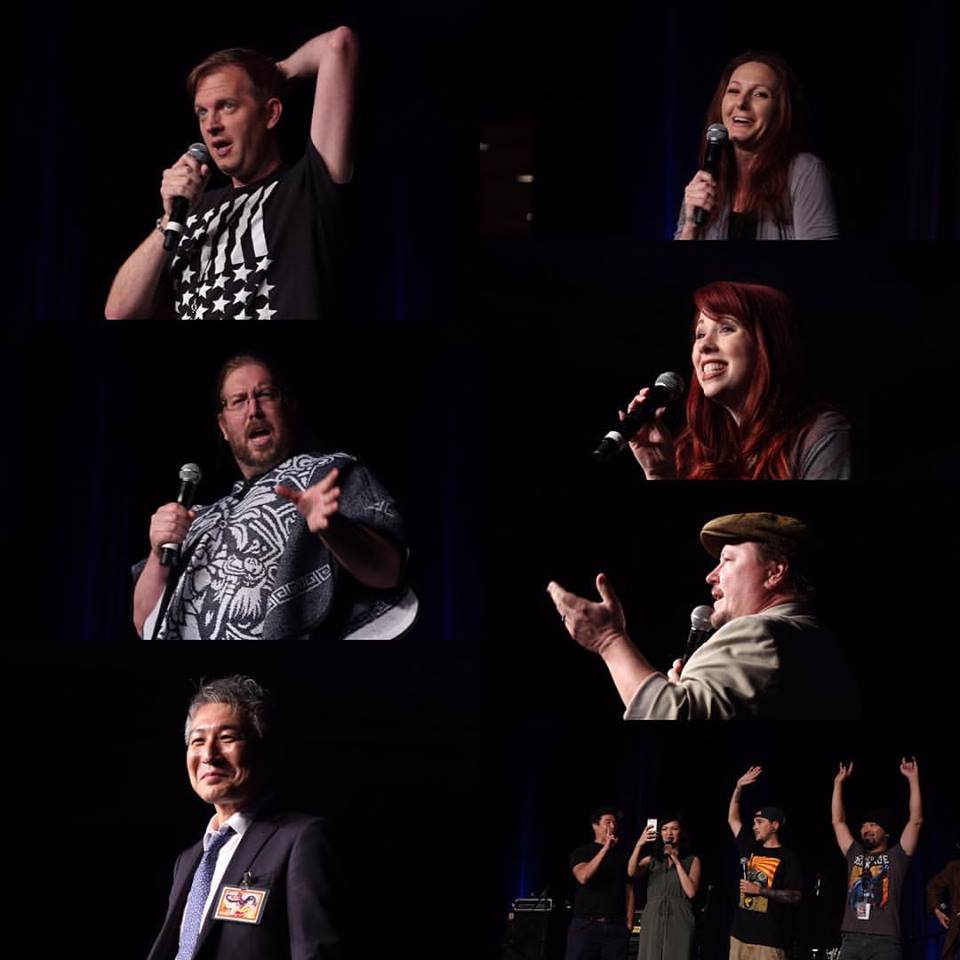 NDK invites many different guests from throughout the Anime industry, including some of the best voice actors!
Countdown to NDK Opening Ceremonies