Nan Desu Kan at the
Gaylord Rockies
$186.00 per night
Rate is for Double occupancy; $20 per additional person per night for  NDK ATTENDEES
Resort Fee Included
Taxes and Parking not included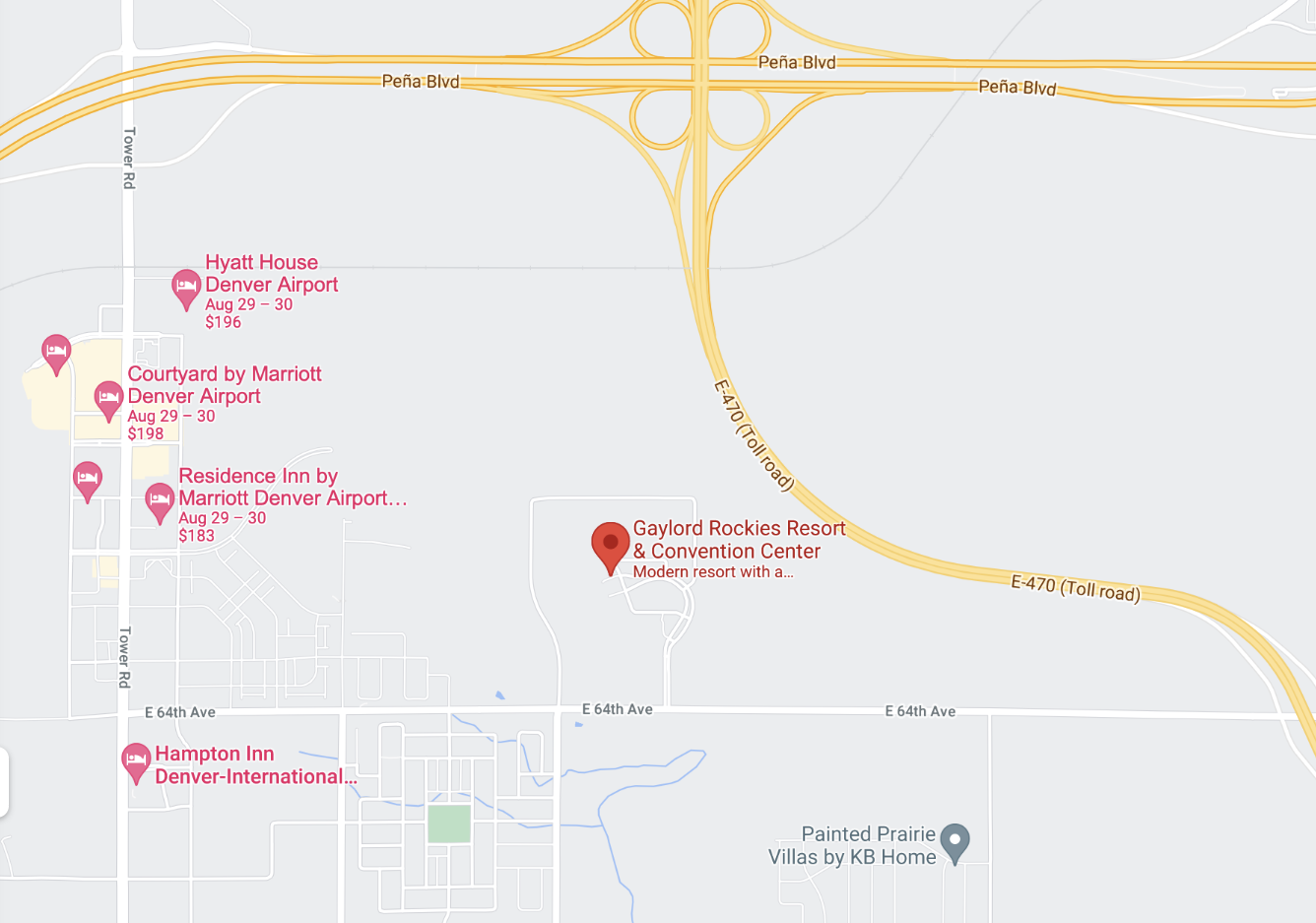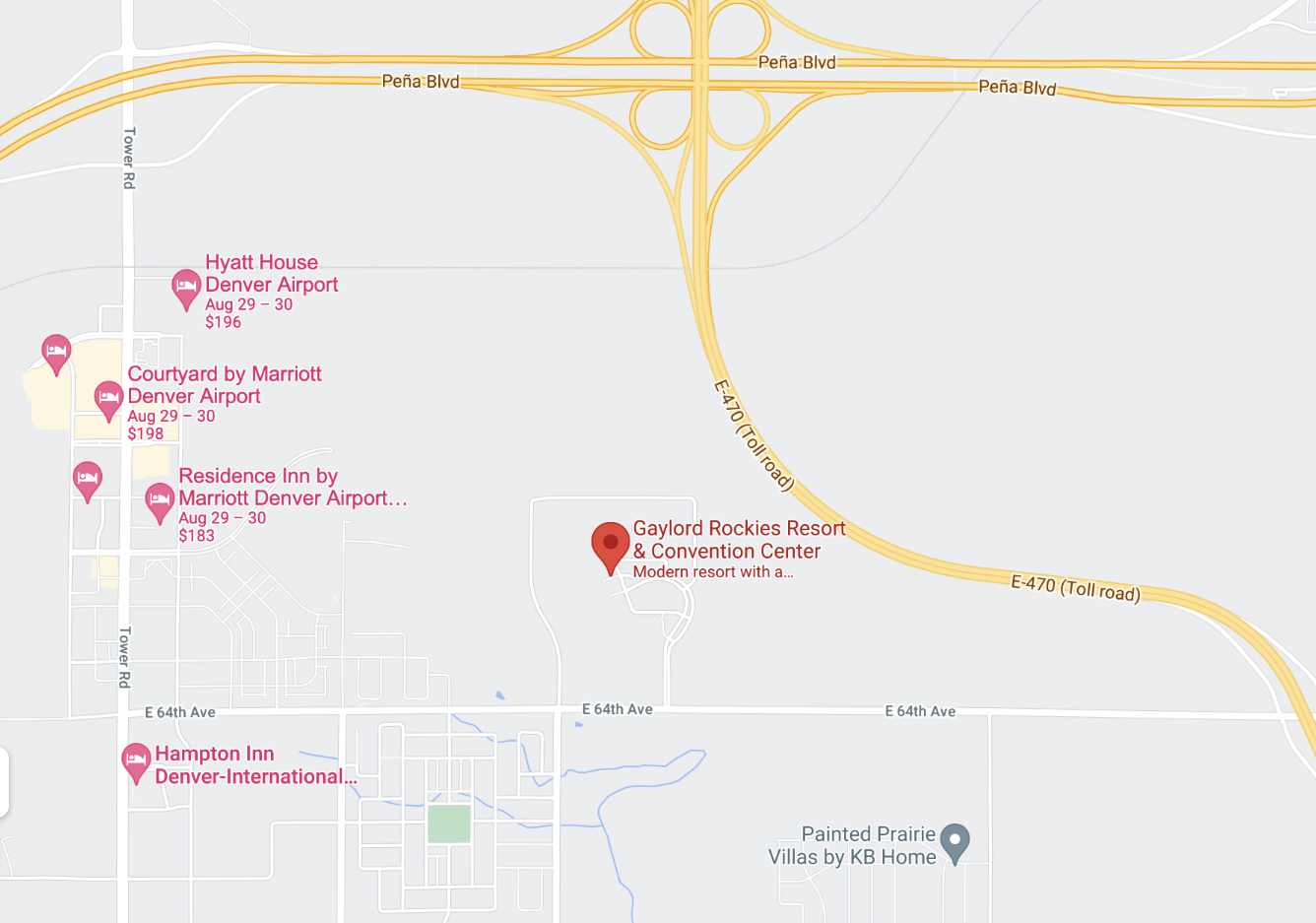 Looking for different Lodging? We recommend looking into the group of hotels on Tower Rd near Pena Blvd for availability.
Relax
The Gaylord of the Rockies offers a wide range of relaxing options!  Tired from the completely awesome convention?  The Gaylord offers multiple pools, water slides, basketball, tennis courts and more!
Staying at the Gaylord will also include high-speed internet access in all guest rooms, access to on property water amenities, complementary use of the basketball & tennis courts, use of hotel bicycles, and shuttle service from commuter rail as part of the included Resort Fee.
Dine
There are so many dining and food options at the Gaylord Rockies!  The following is a quick list of options on site and we'll be updating this list to include offsite options.  During the convention, we will also be working with the Gaylord to offer a Snack Bar in our new NDK Commons Area!
Snacks & Coffee at the Gaylord
The Cocoa Bean: Coffee shop located right at the entrance to the main Convention Area
Rockies Marketplace: Coffee, snacks and grab and go food options, located on the way to the main Convention Area
Dining at the Gaylord
Mountain Pass Sports Bar: (American), open for Lunch and Dinner, Casual
Old Hickory Steakhouse: (Steakhouse), open for Dinner, Smart Casual
Monte Jade: (Asian), open for Dinner, Casual
Vista Montagne: (Italian), open for Breakfast, Lunch and Dinner, Casual
Arapahoe Springs Bar and Grill: (American), open for Lunch and Dinner
Please visit this Gaylord Rockies Web Page for up to date details, and to make Reservations.
Dining near the Gaylord
With Tower Rd. located only a few minutes away from the Gaylord Rockies, there are many food options in the area to consider.
Cosplay
One of the best features of the Gaylord Rockies are all of the awesome Cosplay Photoshoot opportunities.  To the left is a gallery of our favorite shots while planning for NDK 2020.  Please keep checking our website to learn more about our Photoshoot Coordination Team and for more information on how to schedule the hottest Photoshoot Locations for you and your group!
Public Transportation
The Gaylord offers a free shuttle between the hours of 6:00am-10:00pm from the RTD A-Line from the 61st and Pena Station! The shuttle holds 14 people, and leaves every half hour at 20 and 50 minutes after the hour. (Example: 1:20pm, 1:50pm during the 1o'clock hour.)
Parking
Final pricing for parking at the Gaylord will be updated closer to the convention.  We reccomend that you use services such as Spot Hero if you are looking for discounted rates.
As of February 18, 2020 parking was:
Self-Parking
0-4 hours: $8
4-8 hours: $18
8+ hours: $29
Valet Parking
0-4 hours: $14
4-8 hours: $28
8+ hours: $39
Valet for Old Hickory Steakhouse & Relâche Spa – Up to 3 hours: $10
More information
If you would like to see the latest information, please visit the Gaylord's website.