Registration FAQ
The following is the updated Nan Desu Kan Registration Frequently Asked Questions.  Please refer to the following before contact our support team!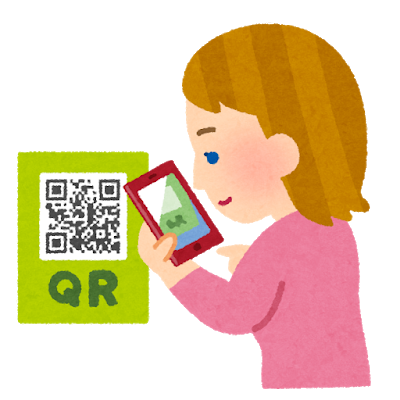 I've pre-registered for NDK. When do I get my QR code for Badge Pickup?
We usually email the Badge Pickup QR Codes about 1-2 weeks before the convention.
Can I Buy a Badge at the Convention? How does it work?
We have implemented a QR Code based Registration System. When you arrive at Convention Registration, you will see multiple signs with QR codes that link to our Will-Call (at the door) Registration page. You will be prompted to purchase your badge(s) and enter your info while you are in line. Once you reach the registration desk, you will need to present them with your confirmation email, and they will hand you a badge and get you on your way to enjoy the convention. If you do not have a smartphone, please come up to the registration desk, and we can help you check in.
How Much is Will Call (At the Door) Registration?
Badges for just Friday are $35, for just Saturday are $45, and for just Sunday it will be $40. Admission for the full weekend is $65. If you would like a pass to just the Rave on Saturday, it will be $25.
What Kinds of Payment do you Take?
We take Credit Cards and Paypal. Credit Card payments are processed through Paypal online, but do not require a Paypal account to complete. 
Do I get my name on my badge?
Due to Covid-19 and moving to a contact-less Registration system, we have had to move to a type of badge that does not have individual names on them. This helps cut down on contact by making the badges less hands on for the staff creating and sorting them. The only exception is Benefactor badges, because there are so few of them.
Who needs a badge?
Anyone six years old or older must have a badge to attend NDK or be on hotel grounds (including outside). Children five and under may attend with an adult who has a badge.
I pre-registered but won't arrive until after registration closes. Can I still get my badge?
Yes. Attendees may pick up their badges from Operations during the hours that registration is closed.
Do I still need a badge if I don't plan to attend any events at NDK?
Yes. We require badges for people present on the convention floor. As a Non-Profit organization we rent the space for NDK's regular paying attendees, and we do not believe it is fair to accommodate people who come to see NDK without paying for a badge. We will ask people who do not have badges to leave the convention floor- no exceptions.
What do I need to pick up my pre-registration badge?
In order to pick up your pre-registration badge, we require the confirmation email that has your assigned QR code attached, and a photo ID (Driver's license, school ID, credit card with your picture on it, passport, etc).
Can I pick up the pre-registration badge for my friend, family member, or child?
Yes, but you must have their confirmation email with their assigned QR code AND a signed letter from them explicitly authorizing you to pick up their badge along with photo ID for yourself.
Can I buy an Will Call (At the Door) registration for my friend?
Yes, you can buy multiple on-site registrations for friends or family.
Can I buy a badge for a different day? For example, can I come in Friday to buy a Saturday badge?
Yes. For 2021 it's even easier, you can purchase your Saturday badge from anywhere online before even coming to the convention by visiting our "Registration" page. Day badges for NDK 2021 will be available starting August 21, 2021.
Okay, I've got my badge, now what?
We know it's tempting to run off as fast as you can to see all that NDK has to offer but first take a deep breath and do the following before you leave registration:
Attach your badge securely and visibly to your person. If we cannot see your badge, we will not allow you into NDK events. 

We highly recommend using a lanyard, which can be purchased for the NDK Merchandise booth located near the Exhibitor's Hall. It is much better than the regular clips at keeping your badge from falling off. 

Grab a program guide and a schedule, or download The NDK Guide to your smartphone. It will help you navigate the NDK weekend.
I lost my badge! Help!
First and foremost, come to the Registration Desk or Operations if it's after 7pm. We're happy to check our pile of lost badges for yours and if we find it we're happy to return it to you and deactivate your old badge. 
If it hasn't been turned in, we'll replace your lost badge one time for a $10 fee. If you find your badge, or you come back later and it's been turned in, we'll refund the lost badge fee.
I pre-registered but now can't make it to NDK. Can I get a refund?
I pre-registered but now can't make it to NDK. Can I transfer my badge to someone else?
Absolutely. If you know you won't make it to NDK and want to transfer your badge to a friend, we applaud your generosity! Just email us at least four weeks before the convention with your information and the information of the person who's taking your place. If you don't find out in time to let us know before NDK, just send your friend with a copy of your photo ID and a signed letter letting us know you want them to have your badge and we'll let them pick it up.
* Please note that you may transfer your badge to another name only once.
My friend or family member pre-registered but couldn't make it to NDK and I'd like to get their badge for them. Can I?
Sure, just get their registration with the QR code, and a note from them authorizing you to pick up their badge as described above.
When and how can I pre-register for next year?
You can pre-register online for next year starting the week after the convention itself.