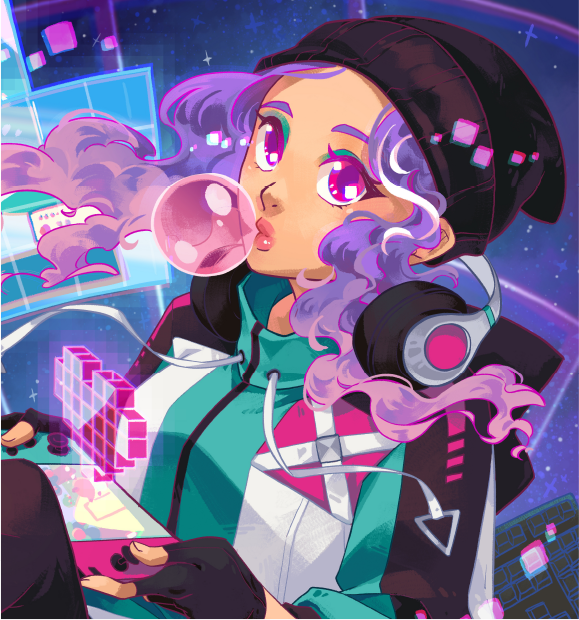 NDK's Akihabara Gaming District
We Game! Over 20,000 sq ft of Arcade, Console, and Tabletop gaming space. Compete in video game tournaments with cash prizes. Spend time in our 24 hour video game room or try any of the 30+ Japanese Arcade machines availible. Check out the Guest GMs and Guest Game Designers. Explore the Pachinko Parlor and the vintage arcade machines. 
2022 Gaming Tournaments
Scroll down to see info on Tournaments, Signups, Rules and much more for each of our 3 gaming outlets!
NDK Official Itasha Car Show 2021
Details below!  See what happens when motorsport merges with anime!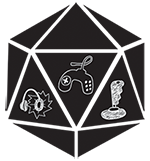 2022 Hours TBA. Please See the full Convention Hours of Operations Page for the operating times of all our offerings and activities.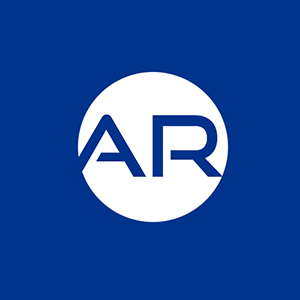 Japanese Arcade by ARCADENCY
VGR: Video Gaming & Pachinko Parlor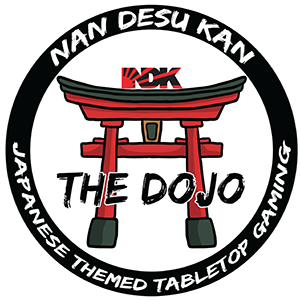 The Gaming Dojo: Tabletop & More!
Japanese Arcade by ARCADENCY
Welcome to NDK's expanded Japanese Arcade in NDK's Gaming District. This year Arcadency continues to bring NDK the best in Japanese Arcade gaming with over 30 machines!
Room Rules
No Shoes = No Play (on the dance machines). We are not liable for injury resulting from failure to follow this rule.
No food or open container drinks near our equipment. Bottled liquids are acceptable.
Consumption of alcohol in our room is forbidden, even if the hotel says its OK.
All rules that apply to NDK apply to our room. Be courteous to other guests!
Tournament Information
Hours:
Tournament info will be available On-site! Visit the VGR for more info.
VGR: Video Gaming & Pachinko Parlor
This year's Video Game Room will have several tracks of constant gaming all weekend long featuring the PS4, Xbox One, and Switch as well as pachinko and general mayhem courtesy of the VGR Staff. We're also featuring our usual awesome array of events including Soulcalibur 6, Smash Ultimate 1v1, and Samurai Shodown tournaments!  And don't forget late night Rock Band!
Room Rules
We've got some straightforward rules and regulations in the VGR and they're clearly posted everywhere. Let's go over them real quick, just to be sure:
No food or drink is allowed in the VGR at any time,

unless you're a VGR staff member. Yes, we will eat right there in front of you as we don't get to leave.
No roughhousing.

There are really no situations where body parts should be touching other body parts while in the VGR. The only real exception is when you shake the hand of the person who just whupped your hiney at Smash Ultimate, because you're a good sport.
Do not abuse any games, systems, peripherals, or staff members in the VGR. Seriously.

Anyone damaging equipment intentionally will have an equivalent weight in body parts removed by the VGR Staff. You are not Pete Townshend; do not smash that guitar controller when you finish your set. Destruction of hotel or NDK property is an immediate ban from the convention.
No unattended children under 12.

The VGR is funded primarily through the sales of unattended children to medical research facilities.  But hey, maybe some of those researchers are actually mad scientists and have some liquid adamantium handy.
No outside games, or systems.

This is due to Colorado State liability laws, not because we're jerks. No, we're not making an exception for you. Stop asking. Yes, we're talking to you. You know who you are; you ask every year.
You may bring your own controllers including joysticks for use in the VGR for Open Play and Tournaments.

However, don't be a lowdown dirty cheater with them.  If you cheat in open gaming you're just being a jerk. If you cheat in a tourney you're being a jerk that'll be kicked out of the tournament at the very least.
No stealing from us or your fellow attendees.

A terrible curse is laid on those who steal from the VGR: all your saved games will be corrupted and lost, right after you get further in your game than you ever have before; all your achievements will be lost to the aether! Beware!  Oh, and you'll get Ban-Hammered by Security. And we may even have to notify the Proper Authorities.
No whining.

Please note that this rule does not say: no suggestions, no feedback, no requests or no opinions. Just No Whining.
Do not leave your personal belongings in the VGR.

Not only are the VGR staff not responsible for your personal belongings, we refuse to take responsibility for them. If we find unattended items we will take them to the lost and found at Convention Operations.
No sleeping in the VGR.

Yes, we're fully operational for the duration of the convention.  No, this is not your crash pad.
Please do not change the settings on the games.

We have the settings arranged to ensure that everyone can play, have a good match, then make way for the next round of attendees.  Just because you and your friends enjoy a 100 Stock round of Smash doesn't mean the dozens of people behind you wants to be waiting around for the match to resolve.  Keep that kind of play at home, please.
Anti Harassment Policy. Unwanted affection is not okay and, in some cases, can be taken as harassment or assault. We at NDK want everyone to feel safe, and it is important for everyone to respect each other's personal space. If you feel as if you've experienced unwanted touching, hugging, or glomping, report it to the nearest NDK staff member immediately.
Do not hug, grab, kiss, or glomp anyone who does not want you to. If you are caught or reported as having done so, you may be banned from the convention. We take this very seriously, so do yourself a favor: ask first and make sure it's okay. If someone tells you that it's not okay, respect their wishes.
Verbal harassment will also not be tolerated. This includes derogatory terms, hate speech, and all manners of verbal abuse.
The Golden Rule: Pass That Controller!
The Golden Rule of the Video Game Room: Pass That Controller
 The chairs in the VGR are set up in rudimentary lines, clearly indicating who's "got next." If you want to play a game, have a seat. As people finish, they move away and everyone moves forward. Sometimes a game is so popular that people stand in line behind the chairs – this is okay too. You know what the best part of this system is? You, the attendees, created it yourselves. You did without any direction from VGR Staff. The Shogun & Digitalcynic couldn't be more proud of you. When you finish a game, check to see if someone is behind you waiting for it. If no one wants in, you're all good. If someone wants to give it a try, pass it on. You'll be back in no time, because they have to pass when they're done too.
 If someone isn't passing the controller, tell a VGR Staff member immediately. We are serious about enforcing this rule, but whining about it after the fact is fruitless. If we could travel through time, we wouldn't have to work for a living.
 Addendum: this also includes the "winner passes" or "loser passes" rules—those rules DO NOT apply in the VGR. If you win the match, pass the controller. If you lose the match, pass the controller.
Tournament Information
Tournament Schedule for 2022
 Saturday's Alright for Fighting!
Saturday, September 3rd:
12:00pm Smash Surprise
4:00pm King of Fighters XV
7:00pm Melty Blood: Type Lumina
 Who's Even Awake by Noon Anyway?
Sunday, September 4th:
12:00pm Rounds
No Tournament Sign-Up
If you want to join a tournament just come in when the tournament starts so we can check your badge, and collect a tournament token. Each token has a number, and those numbers are your ticket into the tournament! When you sit down to compete, you'll slot up your token right there, and if you get beaten, you lose it. If you win, that token is your proof that you're still in the tournament. Keep track of it! And don't try trading it to your friends- even if we don't catch you, the rest of the participants will.
Prizes
The VGR is sponsoring our usual number of special prizes this year: Best Video Game Art/Model, Best Video Game Costume, and Best Video Game Music Video. The winners get a Golden Joystick of their very own and some extra special prizes as well!
Charity Arcade Machines & Pachinko Parlor
Arcade Machines for Charity! 
Every year, NDK raises money for charity and this year the VGR is getting involved with that. NDK is providing arcade machines with a variety of games to be played all weekend long including Galaga, Sinistar, Metal Slug, Samurai Shodown and more!
We're also expanding our arcade machines by partnering with our friends at Akihabara Arcade & Bar to include more machines!  Come and play for a good cause!
Pachinko for Charity!
The Pachinko Thunder-Dome is here to stay!  Our phenomenal showcase increased our charity contribution to record amounts and we have you to thank for it.  So give us your money for a cup full of balls and have at them!
To play pachinko, just locate the staffer nearby, give them some money and play pachinko with your cup full of balls! All joking aside: DO NOT ATTEMPT TO OPERATE THE PACHINKO MACHINES BY STUFFING THEM WITH QUARTERS! The Ban-Hammer will be used to smite the offenders right off the premises.  With luck, they may even see the curvature of the Earth.
The Gaming Dojo: Tabletop & More!
A Dojo is a hall or space for immersive learning or meditation in the field of martial arts. The term literally means "place of the Way" in Japanese. Our Dojo is a place where you can engage in the study of and practice Tabletop Gaming-Do, or "the way of tabletop gaming". Our Gaming Sensei and Senpai are there to help you.
Come to the tabletop gaming Dojo to indulge in our vast library of games, learn new games through the demos, classes, and scheduled play, partake in the gaming tournaments, or just to have space to play games or RPGs of your own. Our staff can help you select a game and help you get set up and learn the rules if you would like. We can also help you find players if needed. In addition to our scheduled events we will also have sign-up sheets available for other games, such as One-Shot RPGs and possible game demos, so be sure to drop by and check out our Announcement table. 
Tournament Information
Scheduled Dojo Events 2022
Friday: 
5pm – 6pm      Onitama Demo, practice, sign-up list for Saturday's tournament.  
8pm        Fiasco: The Big Anime Con Edition
10pm                Guided Ultimate Werewolf Play
Saturday: 
10am         Pokemon Tournament Sign-up
10:30am    Pokemon Tournament Build and Battle Boxes are opened/deck building begins.
11am        Pokemon Tournament Play Starts
2pm        Magic the Gathering Sealed Booster Tournament Sign-up
2:30pm                  Magic the Gathering Deckbuilding begins.
3pm         Magic the Gathering Tournament Play Starts
7pm          King Sized Onitama Tournament Starts
10pm                 Guided Ultimate Werewolf Play
_____________________________________________________________________________ 
Sunday: 
Open gaming until 3pm
Tabletop Gaming
Got time to spare? Want to get away from the hustle and bustle of the con for a bit, or maybe you're just a board game junkie? Then why not checkout the Live Gaming room, where you can take a seat and join others in playing a multitude of board and card games with other attendees? With such classics as Uno, Monopoly, Sorry, and Checkers to popular ones like Ticket to Ride, Munchkin, and Carcassonne, you're guaranteed to find something for everyone and have a great time.
NDK's Pachinko Parlor
Pachinko is one of the most beloved games in Japan, though you don't see a lot of it here in the U.S. In the most basic sense, you play to win steel balls; the more you win, the better! In Japan, these steel balls can be traded in for all sorts of prizes at local parlor.
Here at NDK we use our pachinko machines for fun and charity! Come visit our video game area in the Akihabara gaming district to try your hand at this fantastic game.  NDK is proud to own 8 different machines and 10 games to play on them so you will be sure to find something you like.
All proceeds from our pachinko machines go to our charity for the year.
Come and see what all the buzz and flashing lights are about!
NDK Official Itasha Car Show 2021
Come to NDK and see what happens when motorsport merges with anime!
NDK Official Itasha Car Show Info & Guidelines
Want to bring your Itasha to display at NDK? All confirmed participants will enjoy prime outdoor space dedicated to displaying your Itasha all Labor Day weekend long! This 2021 car meet is sponsored by the Colorado Itasha Alliance!
Car Show Details & Guidelines:
Itahsa need to be confirmed with NDK to appear. Contact the Colroado Itahsa Alliance by July 16, 2021 via their Facebook page, or at

[email protected]

 with a photo of your car 
18+ content cannot be on display in the open at NDK.
Participating Itahsa will be responsible for any Gaylord parking fees.
Participation in the outdoor meetup does not include admission to NDK. If interested in going to NDK as well, please visit our Registration page to purchase a badge.
Cars, Trucks and Motorcycles will be accepted.
Staging will begin Friday morning, September 3, 2021.
NDK attracts thousands of Attendees and Cosplayers daily. Be ready for questions and photoshoots with your vehicles! 
If you would like to book a room at the Gaylord, take advantage of our booking link to get the best available rate for the weekend.

Details may change as we finalize elements with our venue. Check back here for the latest. All upates will be posted here as they occur.
Participating Itasha must:
Have a hood wrap and/or side wrap on the car, not just decoration on the back window alone. 
Have a theme. Random assortments of stickers (even though those can be awesome!) are not what this meet up is seeking. (However- if stickers cover the majority of your car, we may make an exception. Submit a photo for consideration.) 
Be in driving condition.
Sign an agreement stating RMAA/NDK is not responsible for any damage to Itasha by participating in this meet up.
What is Itasha?
 Itahsa are elaborately decorated cars resulting from the combination of car enthusiast and anime fandoms.  Itasha (痛車) literally means "painful car" and refers to the pain in the wallet one feels to create these speedy works of art. They are generally dedicated to a favorite character (in anime, video games, and manga) and are as fun to see around town and on dipsplay as they are to create.
In Japan, the cars are seen prominently in places such as Akihabara (Tokyo), Nipponbashi (Osaka), or Ōsu (Nagoya). Itasha can be any kind of vehicle, but some prized makes include the Nissan Silvia, Nissan Skyline, Nissan 180, Mitsubishi Lancer Evolution, Subaru Impreza, Toyota Supra, and Mazda RX7.  Many Itasha are performance racers, but some also remain more stock.
Itasha can be subtle, with just a wrap around the wheel or hood, or with a curated collection of stickers/decals. Others take it to the extreme in colorful expression, with exciting paint and cars entirely wrapped with vinyl livery themed around a favorite character.
Art is usually commissioned fan art that is then converted to large vinyl graphics and professionally applied. Depending on how elaborately a car is decorated, and what one might pay for the commissions and livery installation, the cost of expressing your fandom faves via motorsport can vary dramatically.  Aside from the cost of the car itself and any performance upgrades, one might expect to pay hundreds to $5,000 or more to create the desired final look. Itasha indeed! 
NDK is thrilled to host an inagural offical show in 2021 sponsored by the Colorado Itasha Alliance. We hope our attendees will enjoy seeing the creations of this fascinating subculture on display all weekend!
(Sources: Wikipedia, Reddit, and Drivetribe.com)