2019 Guests
We'll start announcing our 2020 guests later in the spring, but for now please take a look at last year's guests!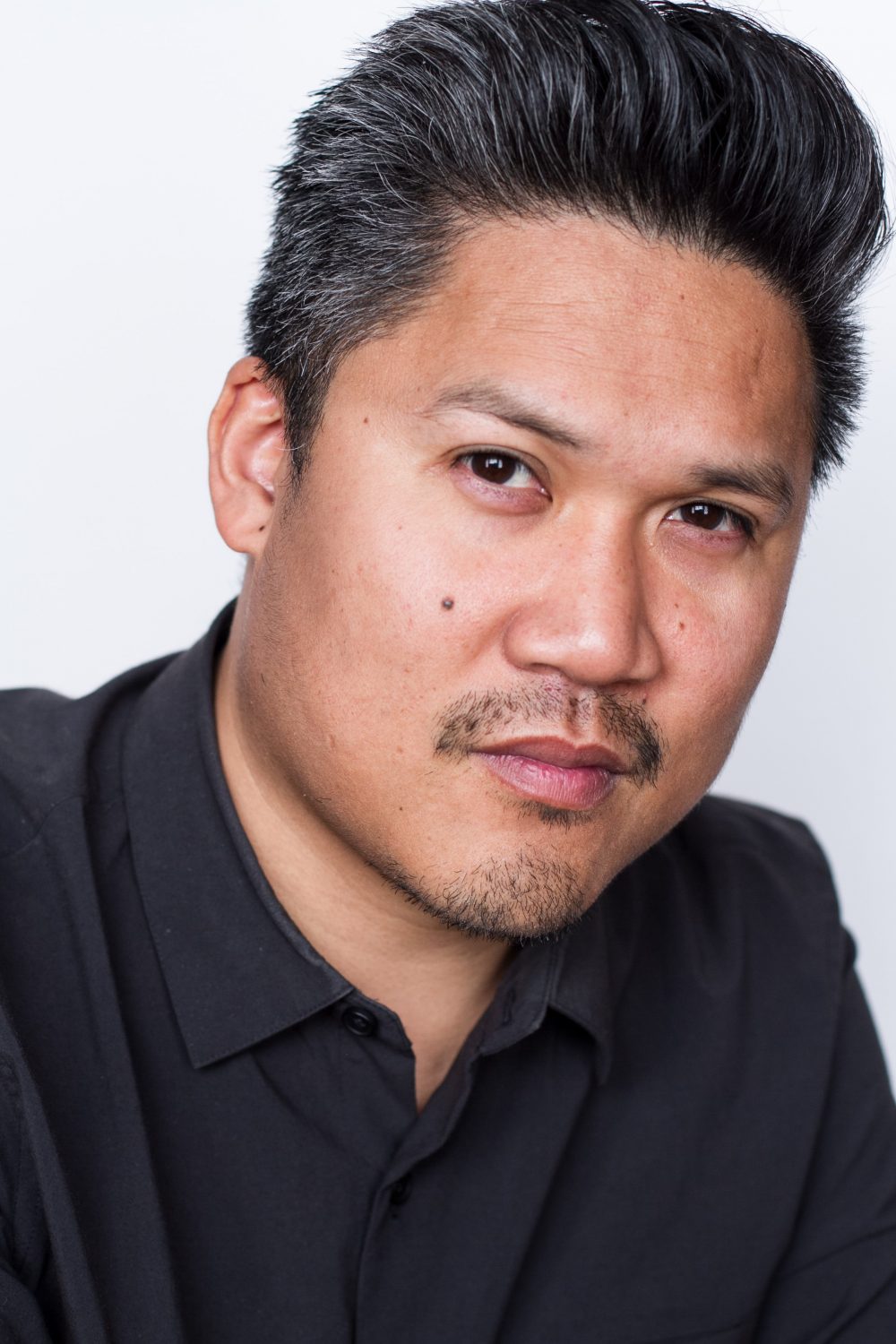 Dante Basco
With a career spanning over three decades, Dante Basco is a Hollywood actor who has become a cult classic and pioneering figure in Asian American Cinema. He was first introduced in Steven Spielberg's fairytale movie Hook as "Rufio", the leader of the lost boys. Ever versatile, he's "Jake Long" in Disney's animated series American Dragon: Jake Long, as well as "Prince Zuko" in Nickelodeon's phenomenal hit, Avatar: the Last Airbender. With over 100 credits to his name, he's found success on the small screen in The Fresh Prince of Bel-Air, Hanging with Mr. Cooper and Moesha in the 90's as well as hit shows today like CSI: Miami, Entourage and Hawaii Five-0.
A man of many talents, Dante is the founder of the largest weekly poetry venue in the country "Da Poetry Lounge" in Los Angeles. He has shared his spoken word poetry on Russell Simmons' HBO Def Poetry Jam. Be sure to check the schedule to see if he'll be returning for another year of his popular Poetry panel at NDK!
Leah Clark
Leah Clark is an American voice actor and Funimation Staff Script writer.
Recently she can be heard in Nichijou-My Ordinary Life (Mio);  My Hero Academia (Himiko Toga);  Dragon Ball Z/Super (Launch, Maron, Ogma); Fairy Tail (Mavis); Miss Kobayashi's Dragon Maid (Kobayashi); HighSchool DXD Hero (Asia); Darling in the Franxx (Ikuno), New Game (Yun); KanColle (Yuudachi),  Sakura Quest (Maki); Aria the Scarlet Ammo AA (Aria), and Yuri On Ice (Mari).
Memorable titles and roles include Negima (Nodoka); Fairy Tail/Fairy Tail Zero (Mavis); Soul Eater (Blair); One Piece (Coby/Miss Doublefinger); Eden Of This East (Saki); Baka and Test (Minami); Deadman Wonderland (Minatsuki/Hummingbird); Dragonball GT (Maron); Assassination Classroom (Kanzaki); Suzuka (Suzuka); Rosario + Vampire (Ruby); Murmur (Future Diary); Fullmetal Alchemist: The Movie – Conqueror of Shamballa (Noah); Pokémon the Movie: Black – Victini and Reshiram (Carlita) and Pokémon the Movie: White – Victini and Zekrom (Carlita)
Along with regular voice work at Funimation, her voice can also be heard on industrial commercials and video games such as Smite and Borderlands II.
As a staff ADR script writer at FUNimation; Her most recent projects include RobiHatchi; How NOT to Summon a Demon Lord; Space Battleship Tiramisu; Chio's School Road; A Certain Magical Index III, and Magical Girl Spec-Ops Asuka. Other favorite scripts are Panty and Stocking, Suzuka, Peach Girl, Baka and Test, Sasami: Magical Girl Club, B Gata H Kei – Yamada's First Time; and Strike Witches.
Leah is the co-creator of a YouTube channel called Laure & Clark Explore with Morgan Laure Garrett showcasing experiences at conventions and anime subculture.
Leah studied music theatre at Circle in the Square in New York.  She performs and directs regularly for stage productions in the Dallas-Fort Worth Area.  
Follow Leah on Twitter and Instagram @leahclarkVA; youtube.com/laureandclark
Jerry Jewell
With almost 200 credits to his name, Jerry Jewell can be heard in a wide variety of shows.  He's probably best known for his roles as Kyo Sohma in Fruits Basket, Jimmy Kudo in Case Closed, Barry the Chopper/Number 66 in Fullmetal Alchemist, Russia in Hetalia: Axis Powers, Lau in Black Butler and most recently, Victor Nikiforov in Yuri!! on Ice.  He can currently be heard as Principal Nezu in My Hero: Academia and Moblit Berner in Attack on Titan.
Other popular roles include Lyon in Fairy Tail, Claire Stanfield in Baccano!, Taira in Beck: Mongolian Chop Squad, Kaworu Nagisa in the Evangelion movies: 1.0, 2.0 and 3.0, Happiness Bunny in Shin-Chan, Rin Tsuchimi in Shuffle, Aion in Show By Rock!!, Momotaro Mikoshiba in Free! Eternal Summer, Yuma Isogai in Assassination Classroom, Kusuo Saiki in (The) Disastrous Life of Saiki K, and as Usagi in Jūni Taisen: Zodiac War, Dragon Ball, Ouran High School Host Club, One Piece, Soul Eater and a lot of other things that he may or may not remember or admit to.
Having worked as a voice actor for FUNimation since 2001, Jerry took on a different role in 2011, that of ADR Director.  His first show was Blood C, followed by Shakugan no Shana III, Toriko, We Without Wings, Senran Kagura, Kamisama Kiss, A Certain Scientific Railgun S, episodes 313 – 324 of One Piece, Is This a Zombie?, Free! Eternal Summer and Orange, and more recently Star Blazers: 2199 & 2202.
Official Website: www.sillygingermonkey.com
 Facebook Fan Page: Jerry Jewell Fans
Twitter: @VAJerryJewell
Erica Mendez
Chicago native Erica Mendez is longtime animation and video game fan who is now working as a voice actress in Los Angeles. In her voice over career, she's gotten to play some fan-favorite characters, including: Ryuko in KILL la KILL, Retsuko in Aggretsuko, Gon in Hunter x Hunter, Aladdin in Magi: The Labyrinth of Magic, Yuuki in Sword Art Online II, Sailor Uranus in the new Viz Media dub of Sailor Moon, Megumin in Konosuba, Akko in Little Witch Academia, Diane in Seven Deadly Sins, Nico in Love Live, and Mash in Fate/Grand Order.
Other animation you can hear Erica in are: OK K.O. Let's be Heroes, My Hero Academia: Two Heroes, Boruto, Megalo Box, The Rising of the Shield Hero, Re:ZERO, Fate/Apocrypha, Your Lie in April, Anohana, Erased, Kakegurui, Fairy Tail: Dragon Cry, Dragon Pilot, Gundam: Iron Blooded Orphans, Yuki Yuna is a Hero, A Lull in the Sea, March Comes in Like a Lion… and videogames such as Valkyria Chronicles 4, Tales of Berseria, Fire Emblem Warriors, Fire Emblem Heroes, Soul Calibur VI, Octopath Traveler, Puyo Puyo Tetris, Danganronpa: Ultra Despair Girls, Danganronpa V3, Radiant Historia, Fairy Fencer F, BlazBlue Cross Tag Battle, Street Fighter V, Dead or Alive 5: Last Round, Detective Pikachu, Trails of Cold Steel II, Battle Chef Brigade, and more.
Voice acting isn't the only way Erica keeps herself busy: She's also done script adaptation for shows such as Little Witch Academia, Sailor Moon SuperS, Dragon Pilot, Fate/Apocrypha, and Fate/Extra: Last Encore, and the animated film I Want to Eat Your Pancreas; The latter of which, she also directed.
Visit ericamendezvoice.com to check out her full list of credits. You can keep up with Erica's role announcements and incoherent rambling by following her on Twitter @tsunderica.
Jad Saxton
Jād (jade) Saxton is a voice actor and Funimation ADR Director with over 250 roles in anime and video games. She is best known for her roles as Saki Hanajima in Fruits Basket, Kendo in My Hero Academia,   Kanna in Miss Kobayashi's Dragon Maid, Carla in Fairy Tail, Haru in My Roommate is a Cat, Sena Kashiwazaki in Hagani, Rem in How Not to Summon a Demon Lord, Megumi in Food Wars,   Yuki in Wolf Children, Young Nico Robin in One Piece, Koneko in High School DxD, Hatchin in Michiko & Hachin (Toonami), Faris in Steins; Gate, Haruna in Is This a Zombie?, Miku in Date A Live II, Adèlie in Space Dandy (Toonami), Mira in Dimension W (Toonami), Nona in Death Parade, and Akatsuki in Log Horizon.
As a FUNimation ADR director Jād has helmed Endro!, Zombieland Saga, HighSchool DxD HERO (Season 4), Kakuriyo Bed and Breakfast for the Spirits, Magical Girl Raising Project,  Interviews with Monster Girls, Touken Ranbu-Hanamaru, Convenience Store Boyfriends and The Silver Guardian! She's also assistant directed for Love Live Sunshine 2 and Konohana Kitan.
She also lends her voice to video games playing Maeve in Paladins, Expelled Hel in Smite, Muse in Demon Gaze II, and as a Time Patroller in Dragon Ball Xenoverse 1 & 2.
Recent anime roles Jād is excited about: Momo in Cardcaptor Sakura: Clear Card, Rinne in Island, Utsutsu in Basilisk, Marie in Dies Irae, Guri in Love Tyrant, Kirie in Himouto! Umaru-chan, Naka in KanColle, Jean Rowe in Code Geass: Akito the Exiled, Mina in Chronos Ruler, Matome in Akiba's Trip, Garnet in Puzzle & Dragons, Mil in Monster Hunter Stories RIDE ON, Kotone in Keijo!, Ruruka in Danganronpa, Lilac in Servamp, Senri in Chaos;Child, Wanchoi in The Silver Guardian, Sophie in Izetta: The Last Witch, Eraser in Handa-Kun, Ximena in Garo the Animation, Mary in Grimgar, Ashes and Illusions, Lisa in Terror in Resonance, Constance Raveau in Gangsta, Yoriko in Tokyo Ghoul, and Un in Show By Rock!
Oldies but goodies: Perrine in Strike Witches, Jacqueline O. Lantern Dupré in Soul Eater, Eve Genoard in Baccano!, Masako in Ghost Hunt,  Ai Hibiki in Rolling Girls, Ringo in No-Rin, Ludmila in Lord Marksman and Vanadis, Sio in Nobunagun, Jeanne D'Arc in Rage of Bahamut: Genesis, Onikiri in Kamisama Kiss, Komissa in Psycho-pass, Fam in Last Exile: Fam The Silver Wing, Tsukumo in Karneval, April in Mass Effect: Paragon Lost, Karin in Shangri-La, Komoe in A Certain Magical Index, Mayu in B Gata H Kei – Yamada's First Time, and Mimi Usami in Okami-san & Her Seven Companions.
For a full list of her work, please visit www.animenewsnetwork.com
Ray Chase
Ray Chase is an actor who has attached himself to a great many video games and anime in a very short amount of time. In the last few years, fans recognize him as the main character Noctis in FINAL FANTASY XV, the Male Player in ANTHEM, Master of Masters from KINGDOM HEARTS, Artorius from TALES OF BERSERIA, Roy/Gaius/Alphonse/Fernand from FIRE EMBLEM, Eve from NIER AUTOMATA, and his most celebrated role as the Subway Announcer in PERSONA 5. He's also made appearances in GOD OF WAR, MASS EFFECT ANDROMEDA, HORIZON: ZERO DAWN, DEUS EX: MD, XENOBLADE CHRONICLES X, and TYRANNY. His anime roles include Roswaal in RE:ZERO, Keith Flick in B: THE BEGINNING,, Puri Puri Prisoner in ONE PUNCH MAN, Yuu Otosaka in CHARLOTTE, Yukiatsu in ANOHANA: THE FLOWER WE SAW THAT DAY, Howzer in SEVEN DEADLY SINS, Hanzo/Squala in HUNTER x HUNTER, Rubber Soul in JOJO'S BIZARRE ADVENTURE, as well as joining the casts of YOUR NAME, BERSERK, MOB PSYCHO 100, GUNDAM: IRON BLOODED ORPHANS, BLUE EXORCIST, FAIRY TAIL, and many others! He is a proud founding member of the comedy and gaming troupe Loud, Annoying, and Very Annoying (LAVA), which he shares with fellow actors Max MIttelman and Robbie Daymond.
Robbie Daymond
In the Anime world Robbie may be best known as the most prolific voice of Tuxedo Mask in VIZ's dub of Sailor Moon & Sailor Moon Crystal. He's also played several lead and fan-favorite roles such as: Mitsuki in Boruto, Ikoma in Kabaneri of the Iron Fortress, Mumen Rider in One Punch Man, Joe Kido in Digimon Adventure tri., Chrollo in HxH, Ren Tsuruga in Skip Beat, Leon Lau in Last Hope, Izuminomkami in Katsugeki/Touken Ranbu, Gilthunder in Seven Deadly Sins, Ide in FLCL Progressive and voiced other shows such as: Gundam: Iron-Blooded Orphans, Naruto Shippuden, Occultic Nine, Baki, Tales of Zestiria the X, Cyborg 009, K: Return of Kings, Fate/Stay Night: Unlimited Blade Works, JoJo's Bizarre Adventure, Sword Art Online 2, God Eater, TerraforMARS, Magi;
the Adventures of Sinbad, Durararax2, Charlotte, Lupin the 3rd, Aldnoah Zero, Your Lie in April, Glitter Force, Rock Lee & His Ninja Pals & more. There are also a several others coming up that he can't mention quite yet…
Robbie is very active in the realm of western animation as well. He stars as series-lead in several shows such as: the current voice of Spider-man/Peter Parker in the Marvel Animated Universe (Marvel's Spider-man, Guardians of the Galaxy, Avengers Assemble & Black Panther), Sway Sway in Breadwinners, Blake in Get Blake, & Tink in Bottersnikes and Gumbles. He has guest-starred and reoccurred on other popular cartoons like, Star Wars Rebels, Young Justice, OK-KO Let's be Heroes, Pinky Malinky, Costume Quest, Transformers: Rescue Bots, Ever After High, Little People and The Tom & Jerry Show. He has also voiced characters in several feature films, including Shoya in A Silent Voice, Me in I Want to Eat You Pancreas, Toneri Otsutsuki in Naruto the Last, Mitsuki in Boruto; Naruto the Movie, Porta in Patema Inverted, Lino is Gundam the Origin III, Leo in Barbie: Starlight Adventures and the Fairy Cronies in Strange Magic, among others.
Robbie's also a staple in the video game industry, and can be heard in Final Fantasy XV as Prompto, Tales of Zestiria as Sorey, Persona 5 as Akechi, Fist of the North Star: Lost Paradise as Kenshiro, Pokemon GO as Professor Willow, League of Legends as Kayn, Just Cause 4 as Oscar Espinosa, TMNT: Mutants in Manhattan as Michelangelo, Spyro Reignited as Hunter the Cheetah, Agents of Mayhem as August Gaunt, Marvel vs Capcom Infinite as Spider-man, State of Decay 2, Marvel Heroes United, Telltale's Walking Dead, Final Fantasy Type-0, Wario Ware Gold, Star Wars: The Old Republic, The Division, Nier Automata, Fire Emblem: Echoes, Fire Emblem: Heroes, God Eater 1&2, Lego Star Wars: The Force Awakens, Lego Marvel's Avengers, Friday the 13th, Radiant Historia: Perfect Chronology, The Lego Movie Videogame, Technomancer, Trials of Cold Steel II, Shining Resonance Refrain, Akiba's Beat, Masquerada, Aion, Stella Glow, Xenoblade Chronicles X, Atelier Sophie, Exist Archive, Grand Chase, Skyforge, Forbidden Magna, Lineage 2, Etrian Odyssey Untold II, Blade & Soul, Fairy Fencer F and many more!
Social Media & Websites:
https://www.instagram.com/robbiedangerous/
https://twitter.com/robbiedaymond
https://www.facebook.com/robbiedaymondofficial/
http://www.robbiedaymond.com
http://www.imdb.com/name/nm2837894/
http://www.behindthevoiceactors.com/robbie-daymond/
Brittney Karbowski
Brittney Karbowski began voice acting right out of high school at ADV Films. She had so many great roles there it's hard to know where to start! She played Fuko in Gilgamesh, Mone in Yumeria, Himeko in Pani Poni Dash, Aoba in Jinki Extend ,and Ayu in Kanon.
In 2007, she began working for Funimation playing Mai in My Santa. Shortly after she played Apis in One Piece , Anri in Sasami: Magical Girls Club, Ku in Shattered Angels, Siain Shuffle,and Nina in Save Me Lollipop.
In 2010, she landed the role of Black Star in Soul Eater. She also voiced Pride in Fullmetal Alchemist Brotherhood, Ryou in Clannad, Yuriin AngelBeats, Ikaros in Heaven's Lost Property, Nanami in Chaos Head, Eve in Needless, Yamada in B Gata H Kei: Yamada's First Time, Chizuru in Hakuoki, Mikoto in A Certain Magical Index, Wendy In Fairytale, Rin in Little Busters,Himiko in Btooom, Manami in Cat Planet Cuties, Arisu in High School of the Dead, Cecilia in Infinite Stratos, Hitch in Attack on Titan, Sanae in Love Chunibyo and Other Delusions, Aria in Akame Ga Kill, Migi in Parasyte the Maxim, Cecil in Wizard Barristers, Vivian in Cross Ange, Cian in Project Itoh Harmony, Lute in Monster Hunter Stories:Ride On!, Ithea in World End, Karen in Gamers, Farin in The Silver Guardian, Popuko in Pop Team Epic, Pochi in Deathmarch to a Paralell World, Hisako in Food Wars, Hitoka Yachi in Haikyuu , Papika in Flip Flappers, Machi in Doreiku, Nanachi in Made in Abyss, Ravel in High School DxD,Karen in Revue Starlight, Metatron in The Seven Heavenly Virtues, Byakko in Release the Spyce, Koyomi in Bloom Into You, Nanachi in Made In Abyss, Rimuru in that Time I got Reincarnated as a Slime, and Camie in My Hero Academia!
She spends her free time in Houston with her Husband Matthew, her daughter Edith, and their 3 fur-babies. 
Max Mittelman
Although he is well known as Saitama in ONE-PUNCH MAN, Max Mittelman has also given life to the hotheaded troublemaker with a heart of gold, Ryuji, in PERSONA 5, the carefree and always hungry, Plagg, in MIRACULOUS LADYBUG, and the lazy yet virtuous sin of sloth, King, from SEVEN DEADLY SINS.
A Los Angeles native, Max has been entertaining audiences from behind the mic, onstage, and in front of the camera since he was in high school. His fearlessness has been the foundation for his versatility and he's enjoyed creating a wide range of characters for TV animation and video games.
Other notable projects include: FIRE EMBLEM (Leo, Gray, Kaden, Forrest, Gordin), HUNTERxHUNTER (Meruem), YOUR LIE IN APRIL (Kousei), BUNGO STRAY DOGS (Atsushi), KINGDOM HEARTS 2.8 (Luxu), MOB PSYCHO 100 (Ritsu), VC4 (Claude), MARVEL'S SPIDER-MAN (Harry Osborn), BEN 10 (Overflow), FALLOUT 4 (Zeke), TRANSFORMERS (Blurr), OSOMATSU (Todomatsu), JUSTICE LEAGUE: ACTION (Jimmy Olsen), WORLD OF WARCRAFT (Prince Farondis), BORUTO (Konohamaru), SAO II (Jun), GUNDAM: IRON-BLOODED ORPHANS (Ein), GUNDAM: THUNDERBOLT (Io), TALES OF BERSERIA (Shigure), ATELIER: ESCHA & LOGY (Logy), HALO 5 (Rooker).
With plans to become a doctor, Max studied science for four years at USC. Yet he ultimately received his degree from the Theatre Department because he always found himself drawn to what fulfills him the most: creating worlds and telling stories through performance.
Twitter & IG: @maxmittelman
Kazha
Kazha is a rock band founded by a Japanese Singer/Bassist Kazuha Oda and a Guitarist Hideki Matsushige. The band has been touring in the U.S.A. with their Artist visa. Kazuha is a classically trained singer worked in various genres of music from Classic to Heavy Metal. She worked with wide variety of Grammy Award-winning recording artists and producers including Bob James and Lawrence "Boo" Mitchell. 
After the release of Kazha's first album in 2010, they made their first U.S.A. debut performing at San Francisco's Asian Heritage Celebration sharing the stage with hip-hop group Far East Movement. In September 2010, the band made its first Anime Convention debut at Colorado's Premier Anime Convention "Nan Desu Kan". They also appeared at "Vianco Expo" and made their Mexican debut that same year.  Since then, they have toured more than 35 states made special guest appearances at numerous Anime/Comic Conventions and Festivals around the U.S.A.
Kazha has also performed at world famous venues such as Whiskey A Go Go, sharing stage with musicians such as Gilby Clarke, George Lynch, Tracii Guns, LA Guns, Y&T, and Trapt. In 2014, Kazha gradually started to move their base of operations to Memphis, TN. Since then, they have been featured on local broadcasts such as WREG News Channel 3, ABC 24 News, and WMC Action News 5.
October 2018, Kazha released their self-titled third album "Kazha". Kazha represents a new future of music: a fusion of cultures and musical view points that create their sound, combining the softness of a falling feather and the heaviness of a hurricane. 
Heather Martin
Heather Martin
Heather (aka. HeatherAfter Cosplay) is an artist, model and longtime cosplayer.  A part of the convention scene since 1996, her passion for cosplay and all things pop culture led Heather to quickly become a Master level cosplayer.  She has been honored to be a cosplay judge and/or guest at conventions throughout the country, as well as represent various businesses as a cosplay model and spokesmodel.  Currently Heather has over 150 cosplays under her belt. She is largely self taught in all aspects of the hobby, and firmly believes that anyone can cosplay. Heather loves learning new techniques, passing along crafting tips and tricks, and sharing her passion for cosplaying in general.  If that sounds like your idea of fun then be sure to keep an eye out for Heather's panels, and check out her 'HeatherAfter Cosplay' Facebook page for new cosplay-related tips every Tuesday, along with daily updates throughout the week:  http://www.facebook.com/HeatherCosplay
Inoli
Jack of trades and master of mistakes, is an award-winning Denver based cosplayer with profound cosplay experience stemming from multiple best in show awards as well as judging for many cosplay competitions. Growing up in a haunted house may be the reason why props and armor are her forte. She strives to not only perfect her craft, but to show that anyone has the capability to cosplay and that true art comes from the heart.
Teca
Teca is an award-winning cosplayer who has been cosplaying for nearly fifteen years. She has won over twenty craftsmanship and presentation awards and judged more than a dozen competitions across the country. She's worked at official industry events as Sailor Jupiter from Sailor Moon and Sailor Moon Crystal for VizMedia, America from Hetalia for FUNimation, Kyouko Sakura from Puella Magi Madoka Magica for Aniplex, Marida Cruz from Gundam Unicorn for Bandai as well as  worked with bands such as Kalafina and CHEMISTRY. She has attended several cosplay events in Japan, including Comic Market (Comiket) and Osaka's Comic Event.
Kimu
Banned off her mom's sewing machine as a teenager (despite being good at other fine arts), Kimu later returned to take up the challenge of the fabric arts to make her own…happy pizza sleepy shorts! Thirteen years and 20-some costumes later, with mulitple awards and judging experiences, too; she still enjoys most the social aspect of cosplaying with others.
Pannon
Pannon (The Pannonator's Pan-Tastic Cosplays) has been cosplaying since 2000. Over the past 19 years, she's refined her craft and competed all over the United States and abroad! Pannon has won over 60 awards nationwide. She and her cosplay-partner, Garnet Runestar won the title of Team USA in 2014 as part of the World Cosplay Summit, and got to represent the US again in June 2017 as Team USA in The Netherlands' C4 competition. 
Though she still competes in the international circuit, Pannon has also judged for over 30 contests, returning as an Alumni Judge for the World Cosplay Summit, as well as several national cosplay contests. She has built the mascots for pro sports teams like Utah Jazz, the Denver Broncos, Chicago Bulls, and more, as well as built red-carpet and Fashion Week looks worn around the world. She loves sharing her knowledge and positivity with the cosplay community, and co-hosts the cosplay advice podcast, "Cosplay Stitch and Seam."