Other Cosplay Activities
We have tons of cosplay events and activities throughout Nan Desu Kan! Below are just a few of them, chek them out and find out the tons of panels, activities and competitions in our program and schedule.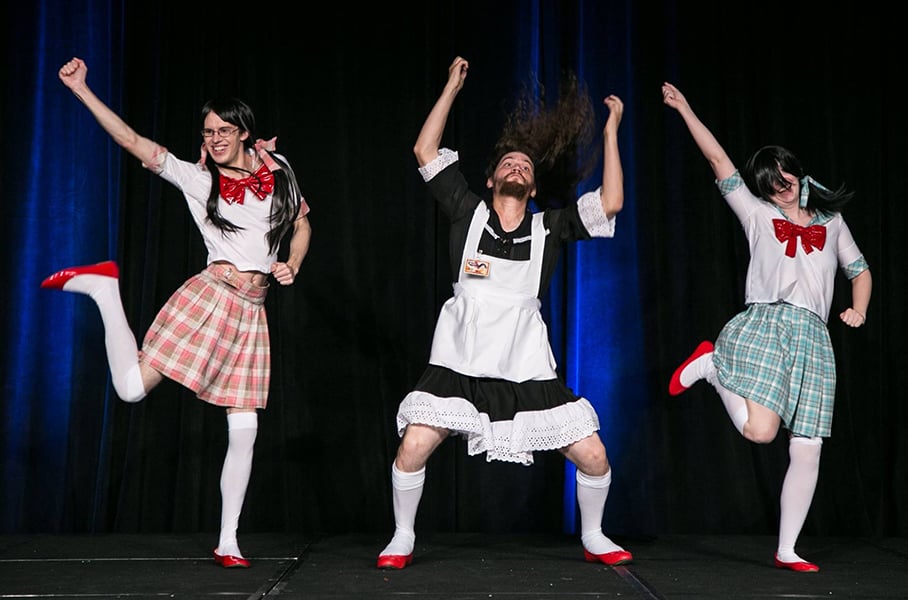 Cosplay Triage
Need a costume repair? Head to our Cosplay triage room to fix your costume without having to go back to your hotel room. Friendly staff stock many basic repair supplies, as well as a sewing machine available for use.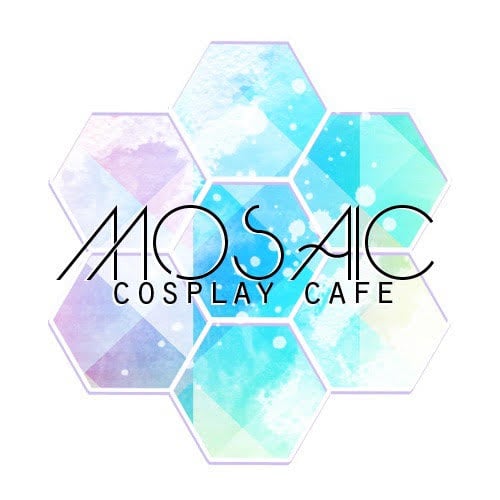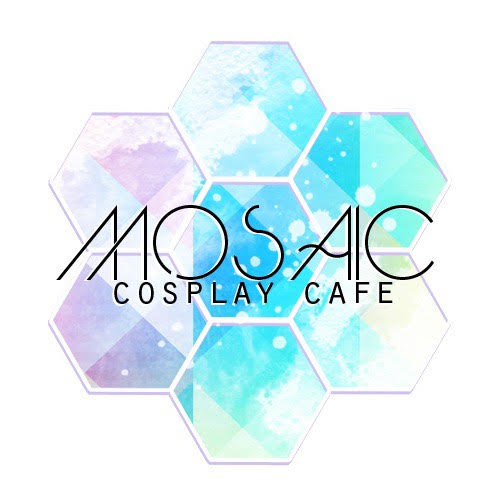 Mosaic Cosplay Cafe
Want to take a break, sit down and relax for a bit while enjoying some refreshments? Come join us in our Cosplay Cafe, where our featured players from Mosaic Cosplay will be performing for your enjoyment. This event requires a separate ticket, available at our NDK Merchandise Booth.
All proceeds go to charity!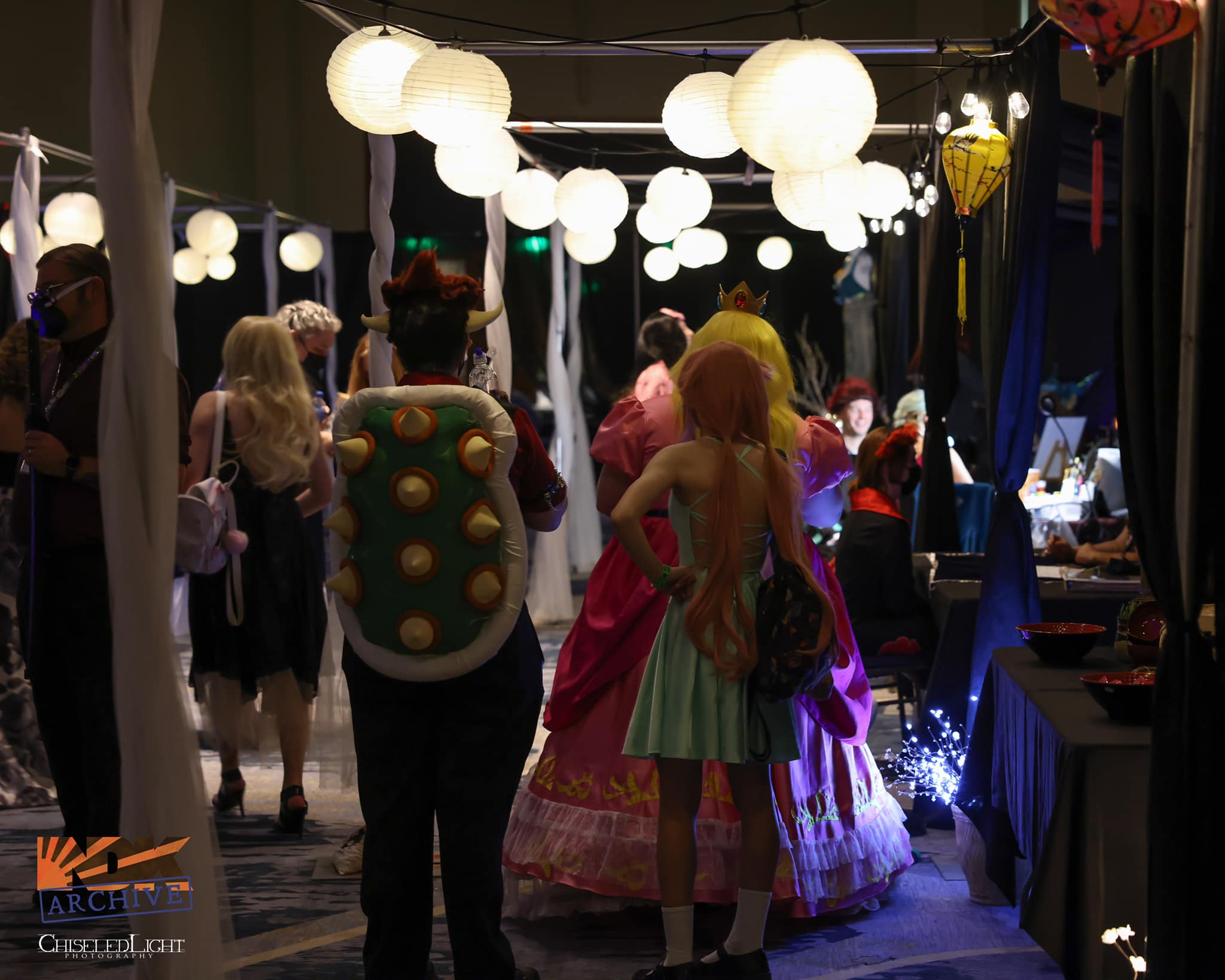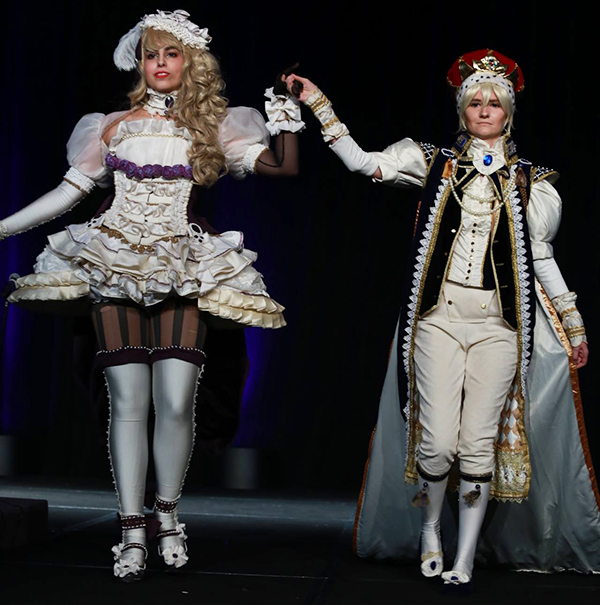 Nan Desu Kan Charity Ball
Night Market
Our NDK Charity Ball and Night Market will be held on Thursday night before the beginning of the convention. All proceeds benefit our chosen charity for the year. Please note that this is a Costume Ball- we want to encourage people to wear costumes if at all possible.
What is the Night Market?
Think Spirited Away night market with fairy lights, lanterns, and booths filled with magical wares that you may only see during that time. Once you make your way through the Night Market there will be a red carpet just for you. Come dressed to impress and ready to have fun! Dance the night away knowing that this magic is only here at NDK.
What makes a costume and what's the dress code?
First and foremost, the general dress code guidelines of NDK are applicable here. For our purposes, costumes are very open to interpretation but for the entry fee, we will use the following. We are looking for three discernible elements; a headpiece, body piece, an accessory or specialty makeup, etc.
As some examples:
– A tiara, wings, and a wand to be a fairy
– A crown, cape, and a scepter to portray a royal
– Disney Bound as Moana with a long tropical-themed dress, a flower head crown, and an oar-shaped necklace or a plushy chicken friend
– Dress as an M&M by wearing a single color with a giant M on your torso
Our goal is for this to be a dressier event, however, we are not going to be doing a dress code as we have done for our previous NYE balls with a skirt length or footwear requirement. If your costume is inappropriate and violates NDK guidelines, we have the right to turn you away at the door. An old Halloween costume is also perfectly acceptable as long as it fits within the general dress code guidelines of NDK. And we hope it goes without saying, but all cosplays are considered accepted costumes as long as NDK guidelines are being kept.
However! If costumes are not your thing and you want to attend anyways, that's perfectly acceptable! All of that being said, we absolutely encourage and welcome creativity and cannot wait to see what you all come up with. Our ultimate goal is to make this a night to remember, and raise money for an incredible cause!
More information will be updated closer to the 2023 convention.