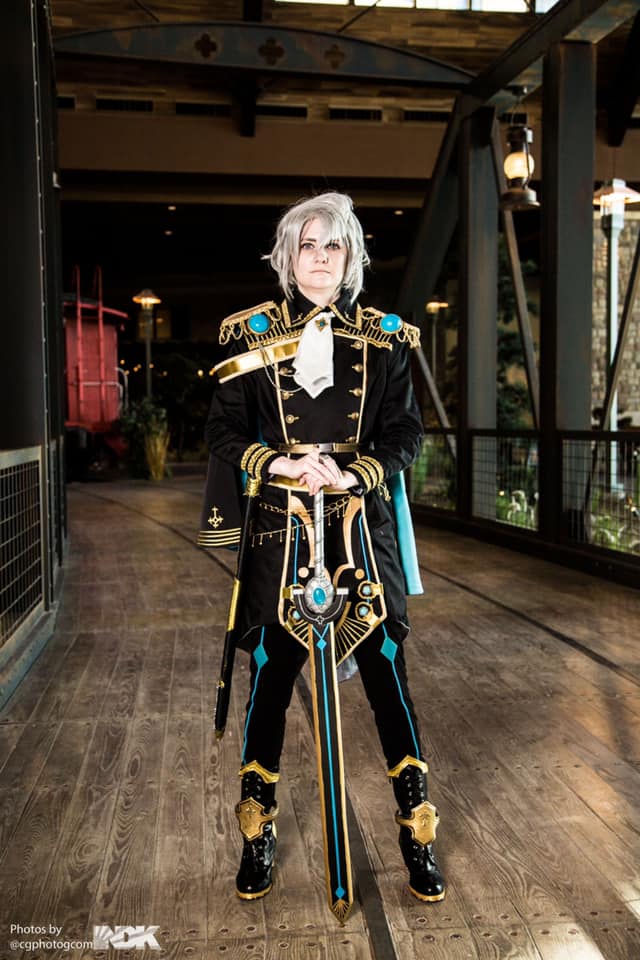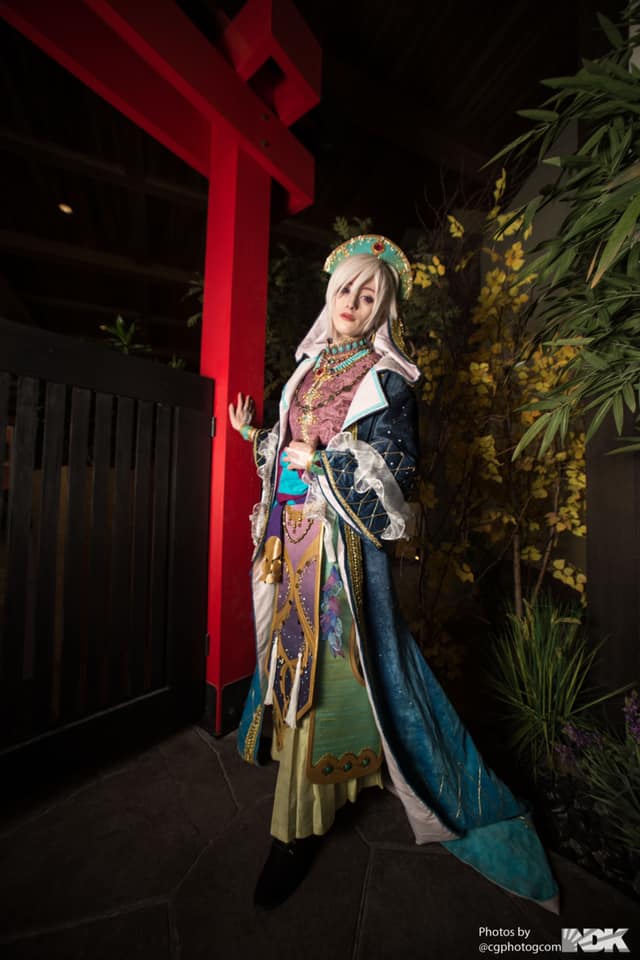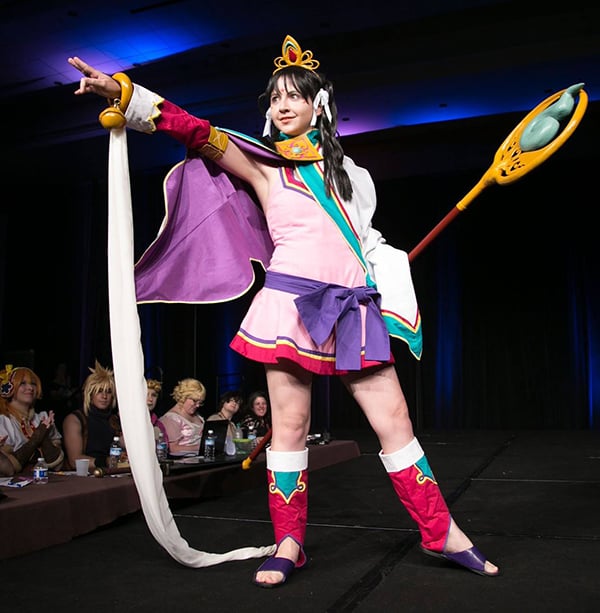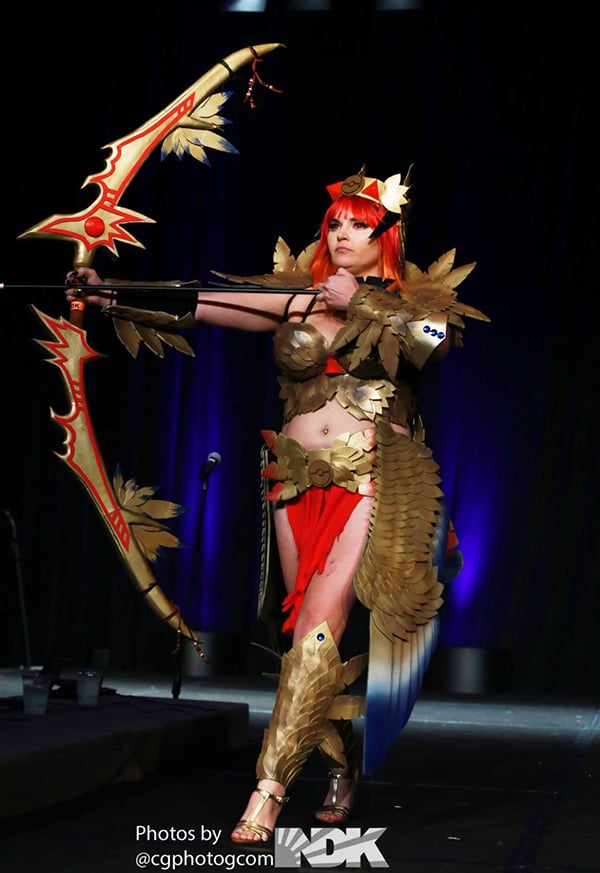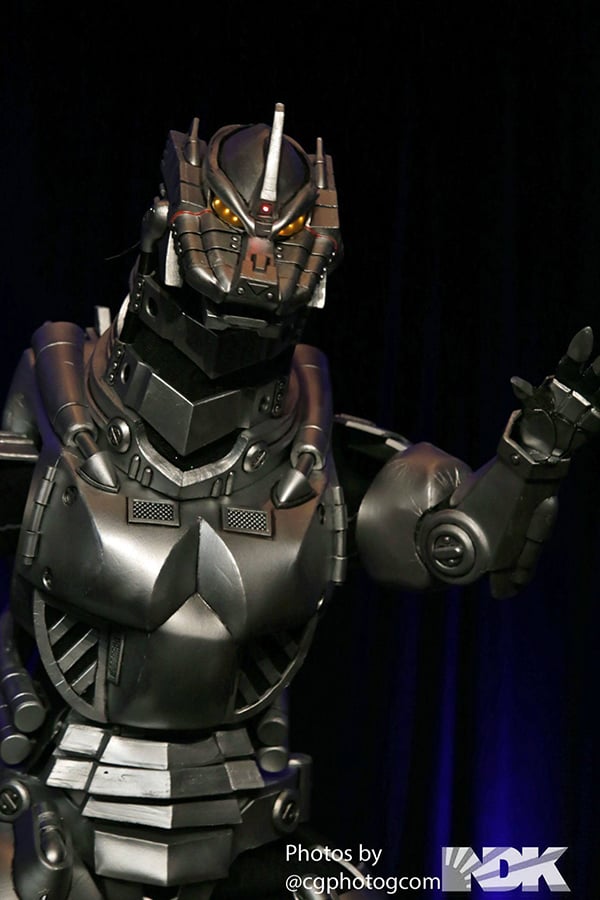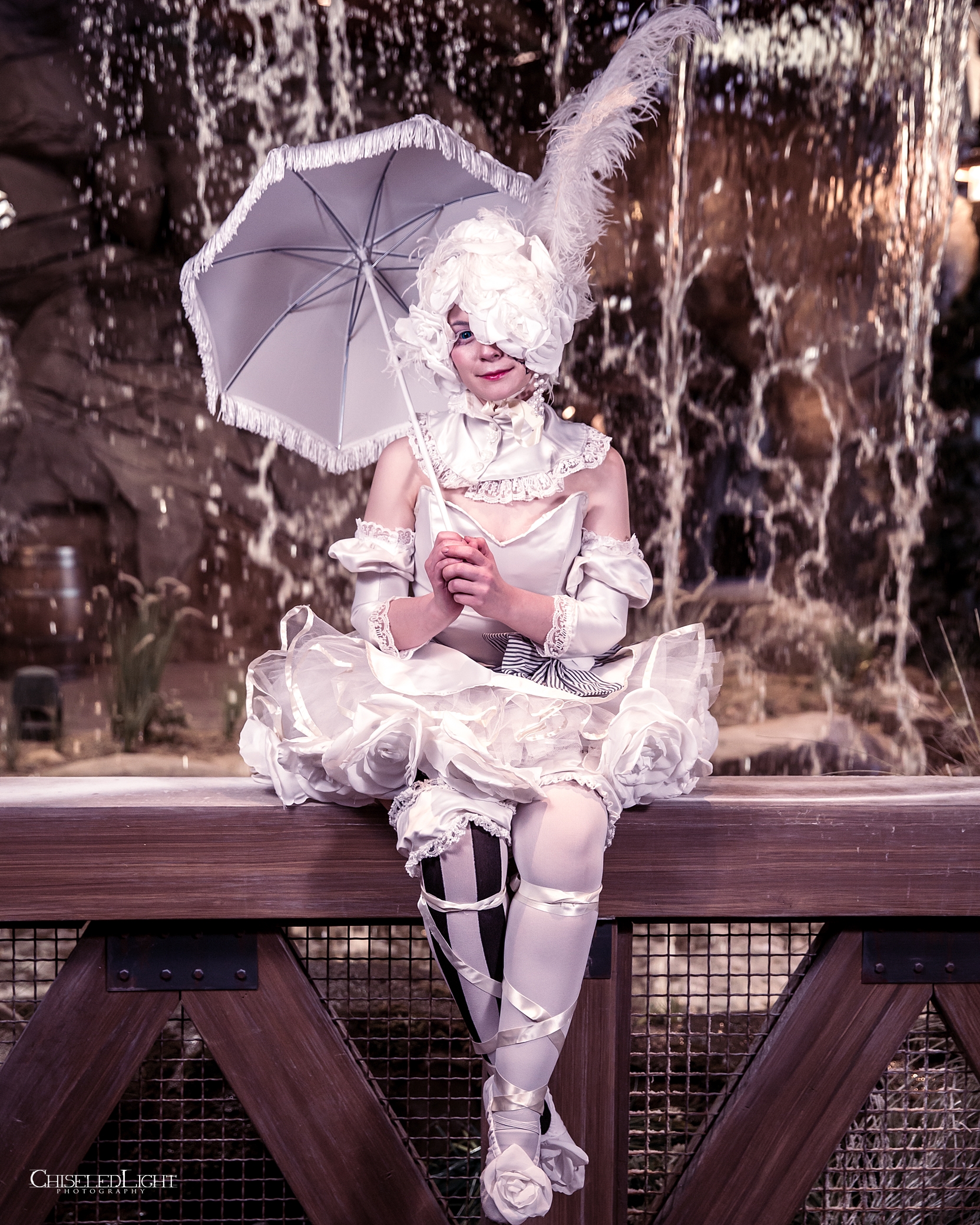 EXAMPLE OF THE EMAIL SENT FOR SUBMISSION
Cosplay Video Contest
Please read through all of these rules before submitting your video. Submitting a video will not guarantee a spot in our contest. We have a limited time slot for the contest and won't be able to fit all of them into that time. We also recognize that some entry mistakes can be made, both on the editor's end and our own. If any mistakes are made, we have given ourselves enough time to be able to work with you to correct any such mistakes before the con begins.
This contest is open to everyone regardless of age, state, country, planet, etc. Although it is preferred for participants in the contest be in attendance at NDK, it is NOT a requirement for entry (but we'd love to see you there.) Please read and understand all the rules listed below. If there are any questions, please feel free to email your questions to the Cosplay Head.
All Genres of Cosplay are Welcome!

 As long as the costume follows our convention's dress code policies and PG-13 rating you are allowed to cosplay from any genre or fandom. However! The Best in Show award will only be eligible to costumes of East Asian origin or sources inspired by East Asian cultures. This honors our nonprofit charter while opening the contest to a much wider spectrum of genres. If you have any questions, please email the Cosplay area head.

You May Mix Media.

 You can mix the video with series and media, in example clips from the show the series is from. Just know the more added, the more likely it will be placed in the X Category over the other categories. 

You Cannot Freelance or Hire a Studio.

We totally understand that absolute want to create the best Inuyasha cosplay video ever, but if you hire or outsource the editing or filming of the video it will be disqualified. This contest is for you to show off your best and for those that can't physically make it to the convention, it gives them a chance to still be a part of the community. Paying for someone else to do that defeats that purpose. Also, do not submit videos that you didn't make. Contact that creator and encourage them to submit it themselves. 

No Recordings of Skits and Performances.

This is a video contest, much like the AMV contest. So no recordings of performances or skits at competitions will be accepted. We understand your skit was amazing, just make it into a film instead and you're golden. 

All videos must have been made/finished

after September 1st 2022

You may submit

up to 5 entries per person

. All entries must have been finished or released by our submission deadline.

Keep it PG-13! Explicit content is a no go.

We understand that many anime, video games, characters, art, ect can be more than PG-13 but we need to keep it at the rating. Look up TV guidelines or ask the Cosplay Head if you need clarification. 
Categories
Category X
Best use of artistic vision and complex style (and for those videos that don't really fit into any of our other categories).
Action/Adventure
Epic sword fights! Heart wrenching chase scenes. These are the best use of movement and pace. These videos really get your heart pumping!
Drama/Romance
This is where you can show those ships off! Or stab us in the hearts. It's okay, we expect it by now. 
Comedy/Parody
We know cosplayers have the best humor. Make fun of your favorite characters or ourselves. We're here for it. 
Upbeat/Dance
This category is a mix of good feelings and tail feather shaking! A special place for videos that just make the day a little bit brighter.
For examples of videos and categories can be found here on our Pintrest
https://www.pinterest.com/ndkcosplay/cosplay-video-inspirations/ 
Video Technical Requirements
Accepted Resolutions
The preferred resolutions for videos submitted to the contest are 1280×720 or 1920×1080. Other resolutions will be accepted, but please understand that lower resolutions may lead to unacceptable artifacts when projected on to a large screen.
 Framerate
23.976 / 24 fps, 29.97 / 30 fps, or 59.97 / 60 fps 
Audio
Uncompressed audio is preferable. 224 kbps or higher, avoid variable audio bit rates.
 Video
Videos should be encoded with sufficient bitrate so as to not add any noticeable artifacts. Space is not in shortage, so go big. Interlaced video is strongly discouraged as it typically looks poor on modern displays. Variable framerate encoding is strongly discouraged due to inconsistent playback among editors and players.
 Accepted File Types
MP4 is far and away the preferred format these days. Older formats such as AVI and WMV are still accepted, but are discouraged.
Time Limit
Please no videos longer than 5 minutes! If you go long, it's okay, just know that if it comes to an amount of time to fill it might decide if your film gets in or not. 
 Title Bumpers and Logos
Please no Title Bumpers. Title bumpers are defined as anything before or after the video itself that says what the video is, or who made it. We will be adding uniform title bumpers to each video shown in the contest. All information will be asked in the submission form. On that note. Please no logos, watermarks, ect on the videos. It deters from the overall look of the video. We will make sure there is proper credit during the contest and we will NOT be reposting the videos later so you can post and share your videos everywhere with your logos and watermarks then. 
Cosplay Head Has Final Say. We will try our hardest to get everyone's videos in for the contest, and depending on the amount of entries will determine if it gets its own timeslot or is the intermission for the cosplay competition. That said some videos might not make it in for various reasons, from quality of video to the rating the video ends up being. We will contact you if there is a reason that it can't make it and work with you unless it is something that can't be fixed. 
Submit a Video
Video Submissions Open Now and Close August 21st, 2023
We ONLY accept entries via our submission button located further down this page. If you have any questions on how to use our upload page then please contact the Cosplay Head.
All video submissions must be accompanied with appropriate video and editor contact information. Failure to provide full information can lead to disqualification of one or all of your videos. Please provide the following information.
Editor Name (If Multiple Please list all Editors here)

Studio or Cosplay Troupe Name

Mailing address

E-mail address

Phone number
Also for each video provide the following information:
Title of the Video

Title of Music and Name of Artist used (If music was used)

Titles of Series Cosplayed From

Name of Cosplayers in Video (Please use the stage names they prefer used.)

Name of category preferred to be entered in (Although please keep in mind that the cosplay staff does reserve the right to move any video into any category they deem it is best suited for)
Pay close attention to the information you're entering, otherwise your video may end up on the big screen, complete with spelling errors and incorrect information! Send all of this information via email, with the file name of the video in the Subject line. One email per submission please. Email the submission information to [email protected] no later then August 21st, 2023
File Naming Guidelines
In order to avoid having 30 different video entries named GenshinImpactCMV.mp4, please try to keep your file names unique.
Example: If the series is Genshin Impact and the Title is Take Down The Flag and the Cosplay Troup is Genki No Cosplay. 
Then GenshinImpactTakeDownTheFlag_ByGenkiNoCosplay.mp4 is a great way to name your video!
Entry Checklist
Is it PG-13 or less?

Video was created within the last year?

Does your video meet the file/quality requirements?

Did you send the email to the cosplay head with all of your information?

Is the video named properly?
If you can say YES to all of those questions, then submit! We're looking forward to seeing your entries! Questions or Comments? Don't hesitate to contact us!