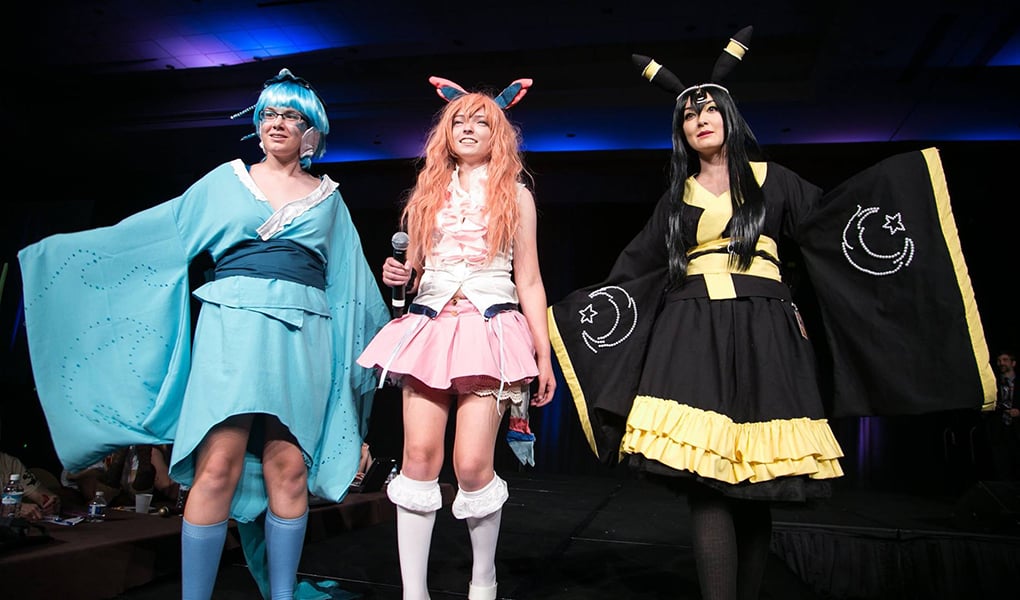 NDK's Harajuku Cosplay District
We Cosplay! Enjoy the beauty and pageantry of Cosplay! Explore over 20 hours of programming dedicated to sewing, crafting, and armor making. Enter our Cosplay Contest for a chance to win prizes totaling over $4,000 and awards for craftsmanship. Use the Cosplay Triage Room for on-site costume repairs. Reserve times at our photoshoot locations. Visit the Main Cosplay Page for more info!
Cosplay

Contest Registration Form
Welcome! Sign up using the below form if you want to join in this year's contest! While it's certainly not a requirement in general to compete in craftmanship judging (as we have fewer craftsmanship slots than competition slots), you must compete in Craftsmanship Judging to be eligible for any of the craftmanship or overall awards. To do so, check the box below that asks if you would like to enter craftsmanship judging, and you will be given the Questionnaire later to complete.
---
Cosplay Contest Signups will open Aug 1-15, 2022