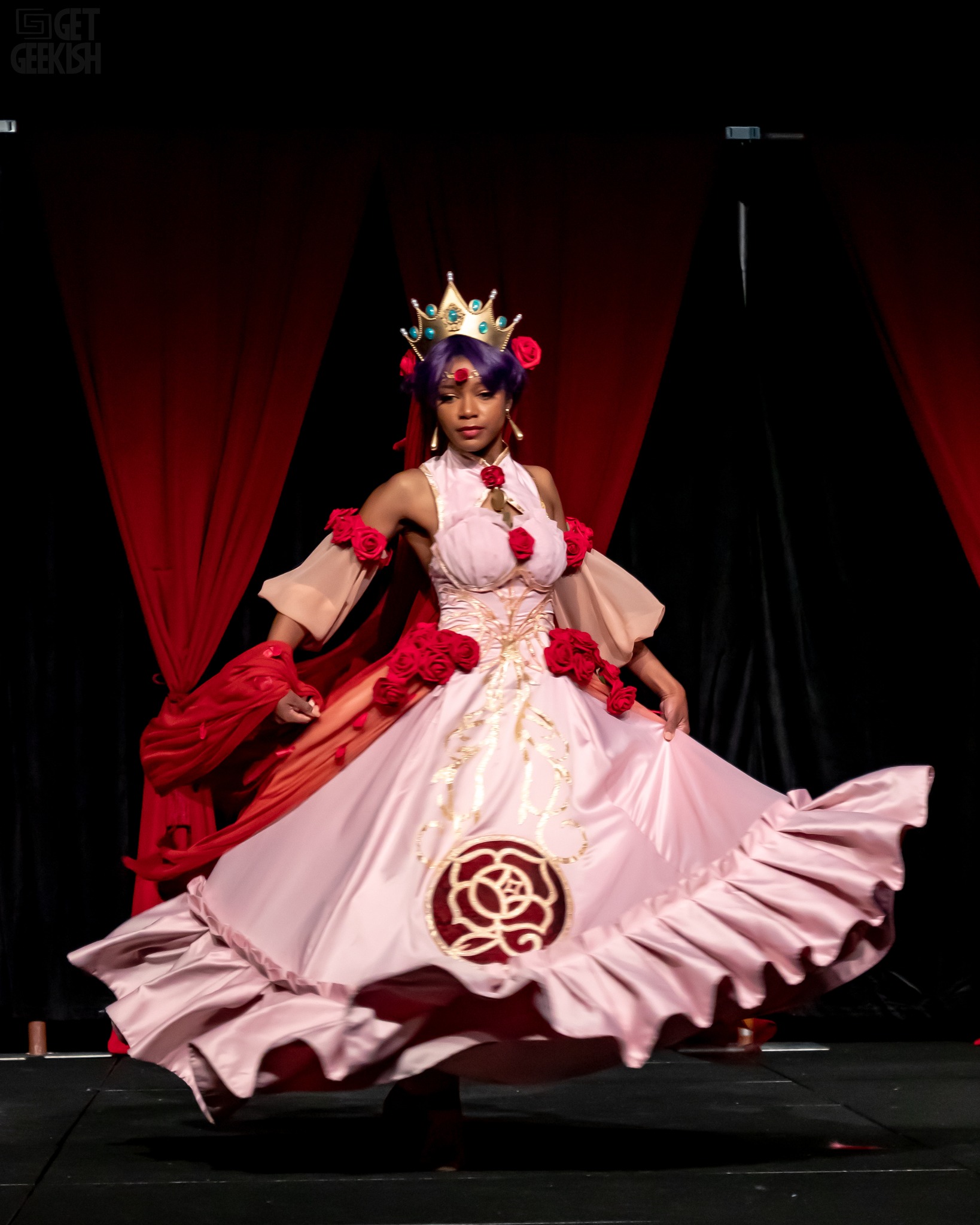 Cosplay Competition Information
Important Dates & Times to Know
Online signup: OPENS Afternoon of July 30th, 2023  CLOSES August 13th, 2023
Any emails sent prior to the beginning of signup will be deleted and the entrant will need to re-apply. Email confirmation of walk-on entries will be sent within 3 days. Skit entries will be sent after the script and audio recordings have been previewed. If you do not receive an email, please email us! Signups close Monday, August 15th.
Craftsmanship questionnaires (for those who checked the craftsmanship box on the online form) will be sent out with online registration confirmations.

Online registrants

must

check-in on site. There will be check-in at the convention on Friday evening from 6:30pm to to 8:00pm, location TBD, or at their craftsmanship judging slot. All members of an entry must check in and any entry failing to do so will not compete. Contestants that sign up online and fail to show up for check in, or notify the area head that they do not want the spot before Saturday will not be allowed to sign up for the contest the following year

For those who did not get a slot in the contest, a waiting list will be kept with contestant names. If any pre-registered contestant fails to check in, their slot will be offered to those on the waiting list in order. Unclaimed spots will be filled by waitlist contestants.

Available craftsmanship judging times will be communicated via email with the cosplay head after applications have closed.


Green room is

mandatory

. Any person who does not go to the final check-in will not go on stage; if you happen to be part of a group, your group will go on without you. Green room information will be given at time of check-in.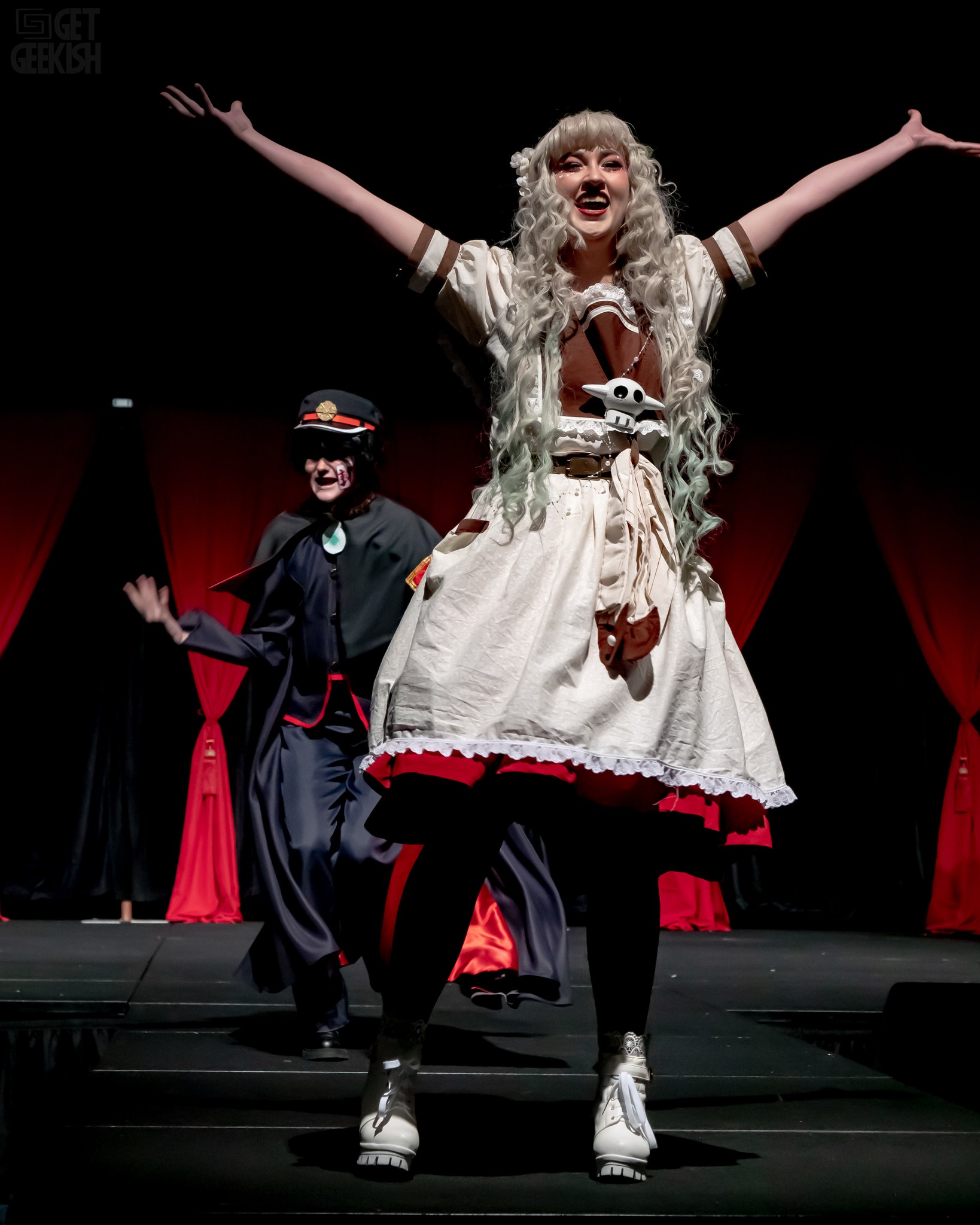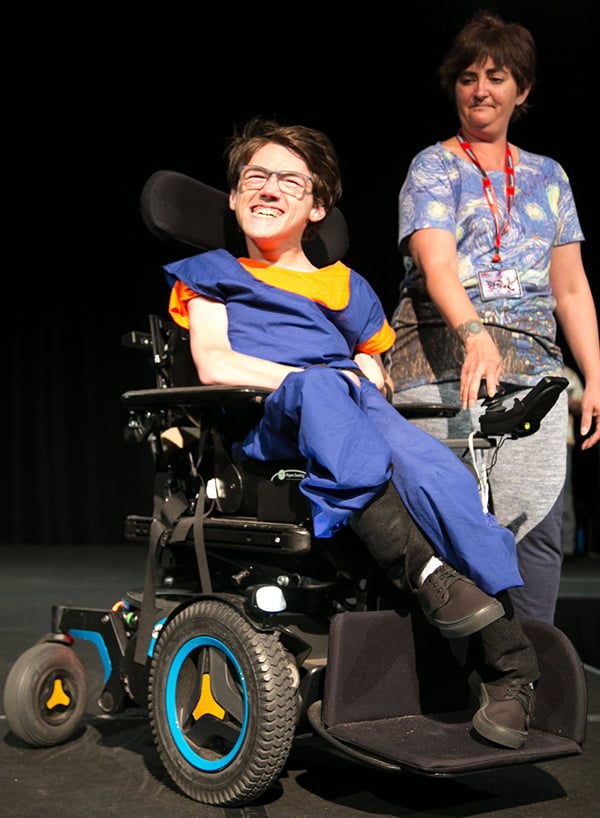 Cosplay Requirements
You must be pre-registered with the convention before you register online for the costume contest.
NDK weapons policy will be enforced.
Cosplay area head has final say!
Costume Requirements:
Contestants may not enter a

costume

that has won at a previous NDK, has won two or more awards or has won an award at a larger convention than NDK.

No Shoes, No Shirt, No Service: This is the hotel's policy. Even barefoot characters must have shoes on for the contest. The lack of authenticity will be forgiven.
All contestants, male and female, must have a torso covering. This pertains to the chest area, not the stomach.

Nudity,

even the illusion of such

, is strictly forbidden.

Contestants will NOT be considered, and will be immediately removed from the contest if they paint their skin to appear as a different real-life race. Fantastical skin colors are permitted.

Genres:

 

In 2019, NDK opened up to all genres! As long as the costume follows our convention's dress code policies and TVPG rating you are allowed to cosplay from any genre or fandom. However! The Best in Show award will only be eligible to costumes of  East Asian origin or sources inspired by East Asian cultures. This honors our nonprofit charter while opening the contest to a much wider spectrum of genres. If you have any questions, please email the Cosplay area head.

Street Clothes:

Street clothes are defined as any item that has been purchased off the rack. All requirements regarding this are given below in respective categories.

Modeled Costumes:

Modeled costumes are permitted only with

prior

consent given directly from the costume maker to the cosplay area head. Any prizes won will go to the creator of the costume, not the model. If you fail to give proper credit, you will be permanently banned from the contest, and possibly the convention.

Commissioned Costumes:

Must be one-of-a-kind, made for the wearer, and must be entered as a modeled costume. No eBay costumes allowed.

Professional Costumer:

NDK defines a professional costumer as any person who earns

50%

of their income from costuming commissions.
Competition Slots:
There are Competition 45 to 60 Slots (Slots are determined by the time slots of contestants)
Participants can only sign up for one slot in the contest. Max of 6 participants on each slot.

Entry slots are non-transferable.

All slots for the contest will be available online. Slots are filled on a first-come, first-serve basis. If there are leftover slots, they will be available on site at check-in on Friday evening. No adding more members to a slot after sign up has been achieved.

Max

of  6 members to each slot.

 All online entrants must be at check-in on Friday night or their craftsmanship slot. If you do not check in by the end of the check in period, your slot will be given away and you will not be allowed to compete. At check in, all members of an entry must individually sign the NDK Cosplay declaration (legal liability, publicity waiver)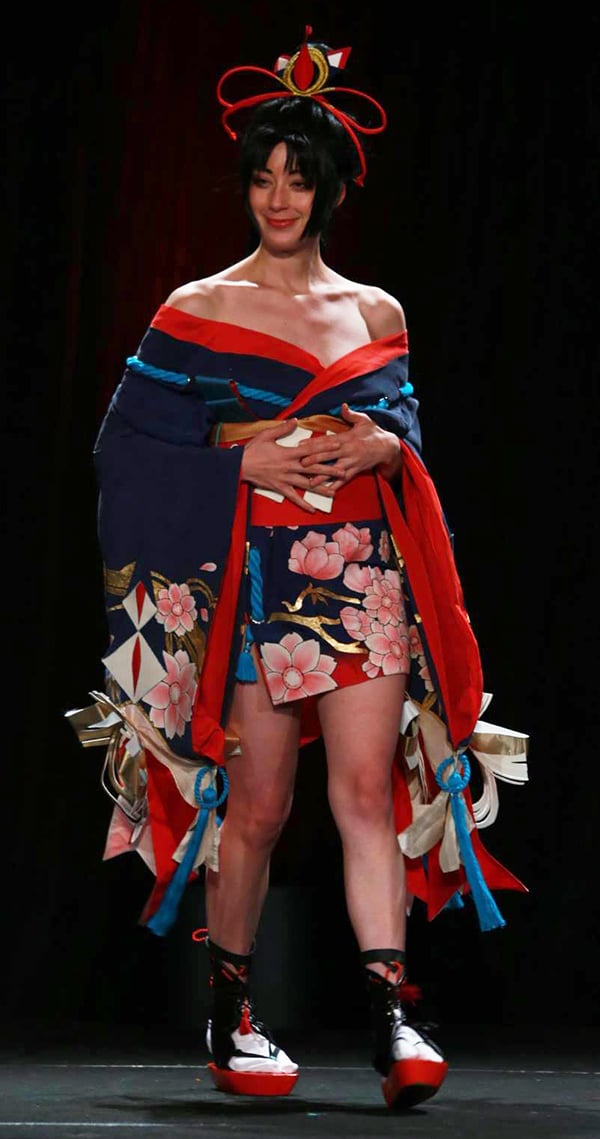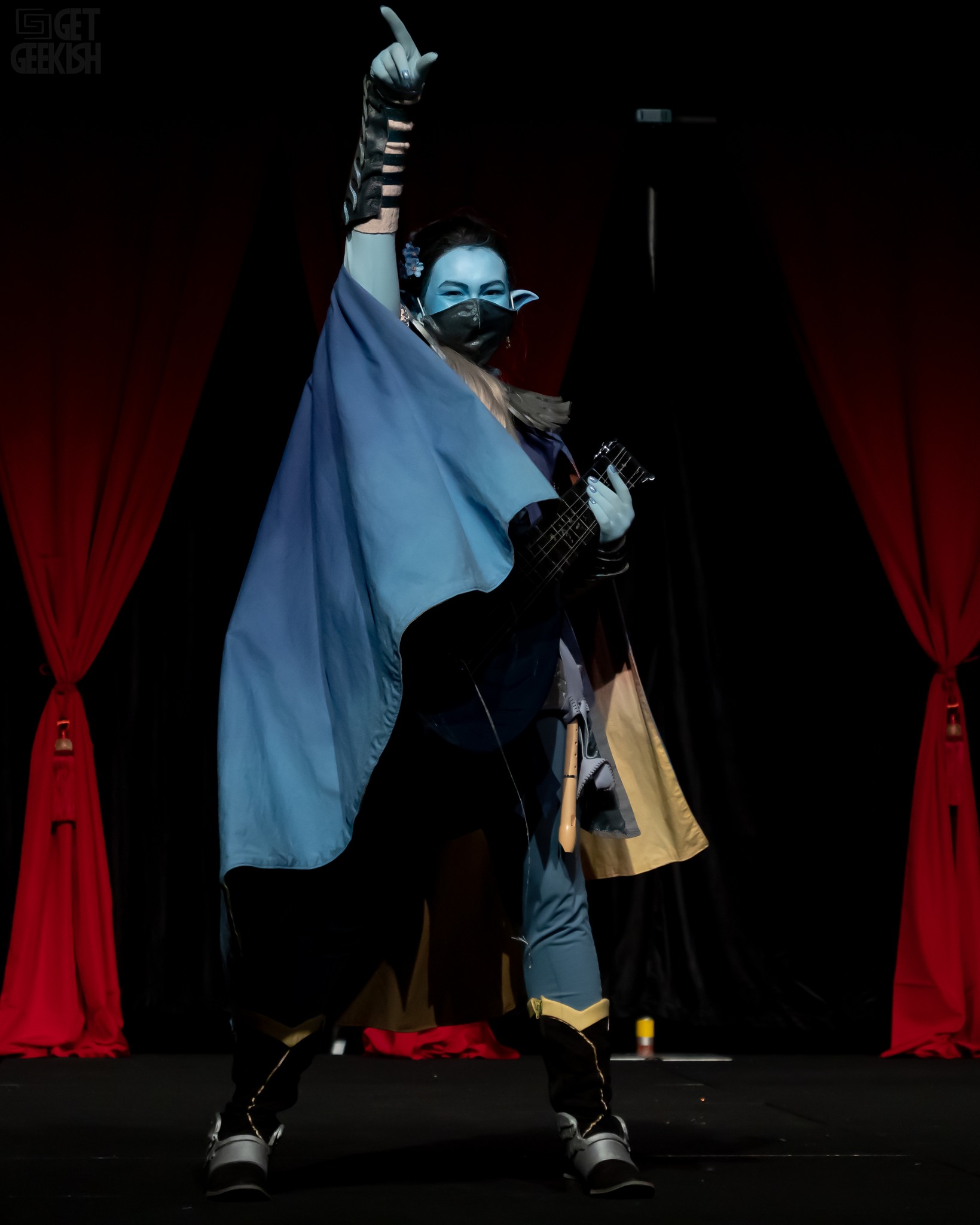 Audio, Time and Stage Information
The

stage is 18×24. The ramp behind the stage is ADA compliant, which is 10×5. All contestants must use the stairs to get off the stage

unless

your costume is too large for the stairs or you are in need of it for mobility reasons. There is no longer a runway.  

All Slots Have A Time

 Beginners get 1:00 minute, Intermediates 1:30 Minutes and Masters get 2:00 minutes. There are only 45 to 60 slots. Once filled, a waiting list will be started.

 

NDK's cosplay contest is rated TVPG (Parental Guidance Suggested): This program contains material that parents may find unsuitable for younger children. Parents may want to watch it with their younger children. The theme itself may call for parental guidance and/or the program contains one or more of the following: moderate violence (V), some sexual situations (S), infrequent coarse language (L), or some suggestive dialogue (D).

Any contestants who have music or audio must enter online and must submit any music or audio you want played the same day you fill out the online entry form.

No

music or audio submissions will be accepted late or on site. 

All audio submitted for entries will start when the first contestant steps onto the stage unless otherwise asked for. All audio submitted for entries must note visual cue, otherwise audio will begin when the first contestant steps onto the stage. Total maximum running time is listed in each category. This

does not

include pre-audio set up on stage for skits. Overlong audio will be cut right at the time limit. No exceptions.  

Your registration will not be complete until you send in your script and your audio!

All audio must have your category and name or cosplay groups name in the title nothing else.

Example: BeginnerJohnDoe or MastersRockNRollCosplay

Audio Formats:

Audio must be 4mb or under in .mp3, .wav or .wmv format.

All performances must be pre-approved with thier applications via their audio and application form.


 

Any stage and light directions for our A&V team must be entered in the

slot labeled stage and light directions.

This goes straight to the A&V team in Main Events and the cosplay head is not a part of this process of the cosplay competition.

 

If you need help getting on or off stage because of the size or intricacy of the costume you may have one handler with you. They must be pre-approved either online or at check-in on Friday night/Saturday morning. They do not have to be pre-registered for the convention but we will need their full name. Due to space issues children may only have one parent or guardian accompanying them backstage.

 

You may

not

throw or whip props around. You may

not

take or use any sort of spray paint, silly string, fireworks, projectiles, water or any other items on stage that could mar the stage or leave a mess. You may

not

run onstage or run/jump offstage or perform any acrobatics. You may

not

use signs in the costume contest. Doing any of these things will immediately disqualify you and you will be held responsible for any and all damages and/or medical bills that may occur as a result.

 

All setup and teardown for performances must be done during your allotted time. Sets, props and scenes must be easy to get on and off the stage. You are only slotted the amount of time for your entry, and any time taken to set up and tear down your set is included in that.  NDK Cosplay staff are not allowed to help setup or tear down performances, so please plan accordingly and have cosplay ninjas. All cosplay ninjas must be included in your cosplay competition application.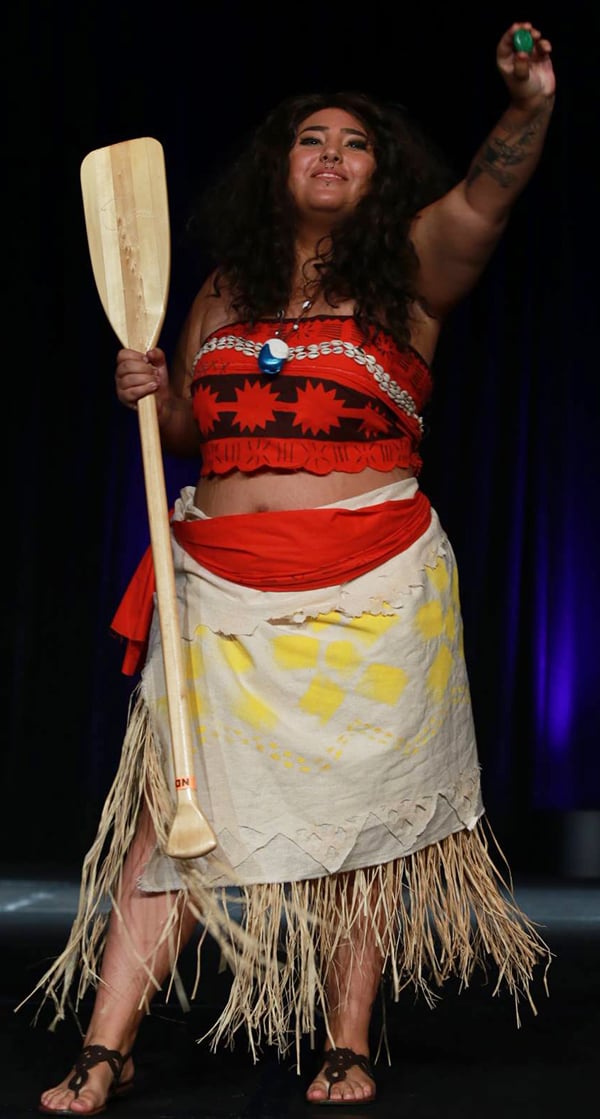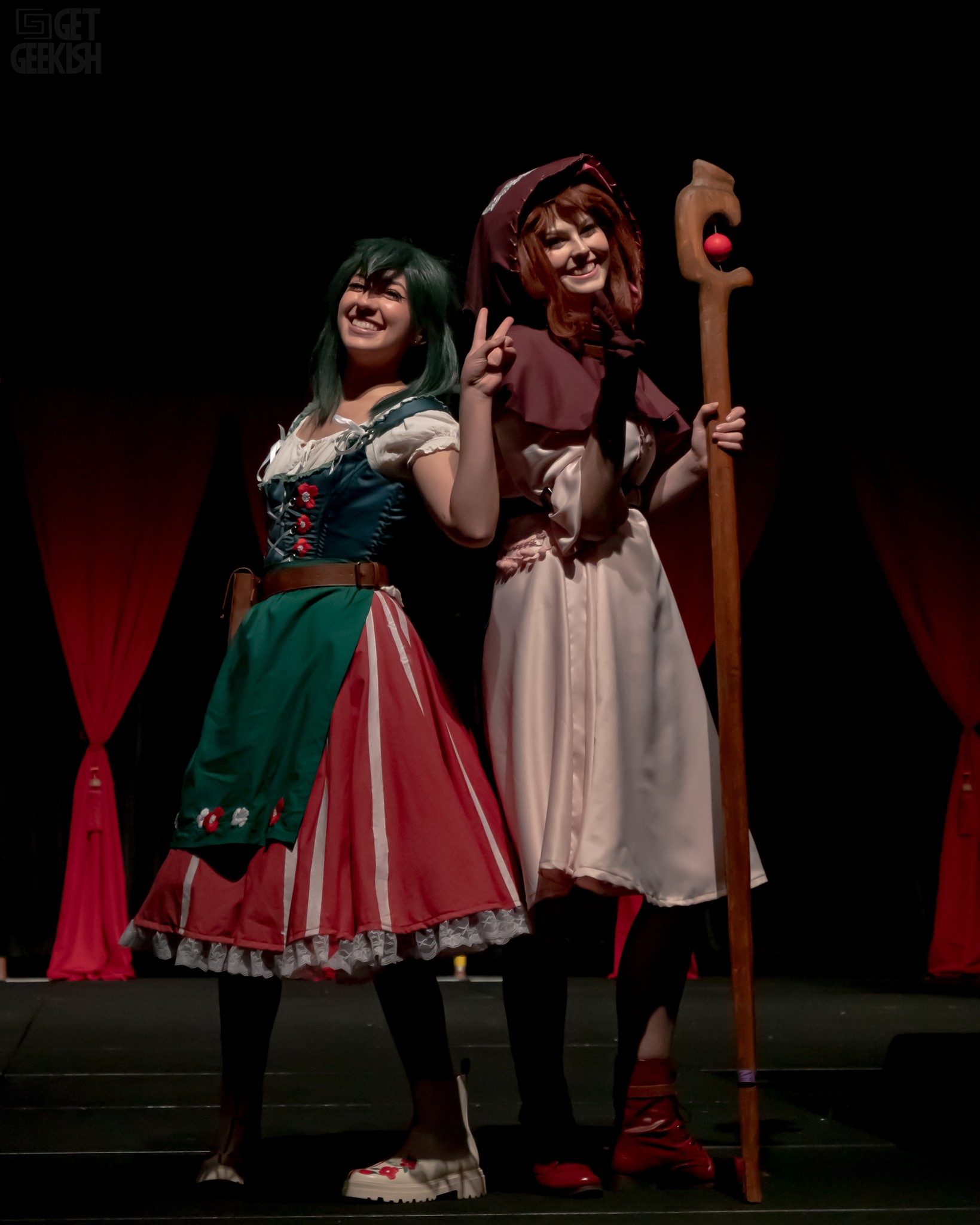 Competition Categories (Craftsmanship Information)
Contestants may sign up for the category they think they belong in. However, the masquerade area head and the craftsmanship judges reserve the right to move contestants into a different category based on the work presented. If you are found intentionally entering a category below your level you may be disqualified from the contest.
 Contestants in any group may be from different series, games, or musical groups. However, all contestants in a group must be at the same skill level. If there is a member of the group that is at a higher level than other members your group will be bumped up to the appropriate level.
Children
 

There are only 5 slots for Children's which are all on-site registrations.

 

All children 12 and under are in this category. Children of age 10 or over, who have made their own costumes, may elect to enter in the Beginner category. Any entrants wishing to do so will need to bring their costumes to the craftsmanship judges during Friday check-in time although they are not required to have Craftsmanship Judging.
Beginner
 

Open to entrants 13 and over who are not a professional costumer and/or who have not won awards.

Entrants cannot have more than 50% of their costume be street clothes. Out of that 50%, 25% of the street clothes must be modified.

 

Beginners get 1 minute for their performance and walk on. You do not have to fill the full time, but any audio past that will be cut off right at the minute mark.
Intermediate
Open to entrants 13 and over who are not a professional costumer and/or have not won 2 best in show awards, or any master level awards. You may enter at this level even if you have not won any awards before.

 

Entrants cannot have more than 25% of their costume be street clothes and all street clothes used must be modified.

 

Intermediates get a 1 1/2 minute for their performance and walk on. You do not have to fill the full time, but any audio past that will be cut off right at the minute and a half mark. 
Masters
 

Open to entrants 13 and over. Professional costumers would go in this category.

 

Entrants are not allowed to have any street clothes. Any props not made by the contestant must be approved by the cosplay area head.

 

Masters get 2 minutes for their performance and walk on. You do not have to fill the full time, but any audio past that will be cut off right at the two minute mark.
Craftsmanship
Craftsmanship will be on a first come, first serve basis.

 

Master contestants must sign up for a judging time when you sign up for the contest. If you don't,

you'll be assigned a time

, one that might not be convenient for you.

 

Everyone else has the option to sign up for a spot online when the time sheet is released, which will happen as soon as reasonably possible after the conclusion of registration week,

July 30th to August 13th, 2023

 

If there are any remaining spots after online registration they will be available onsite on Friday night during check-in/sign up.

1

printed

copy of Workmanship Judging Questionnaire and portfolio, are to be turned in at craftsmanship judging session. No digital copies at judging allowed. (i.e. no portfolios accepted on cell phones and tablets during judging.)

Please pick up your portfolios at the end of the cosplay competition in the Green Room.

Any left over will be tossed.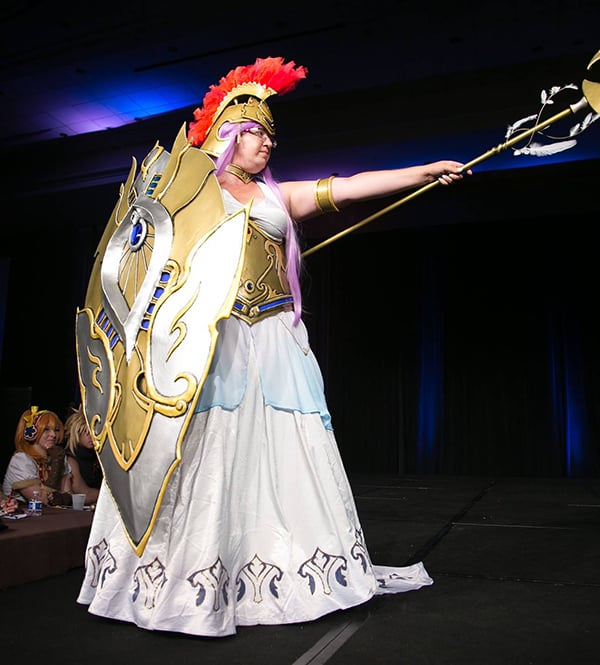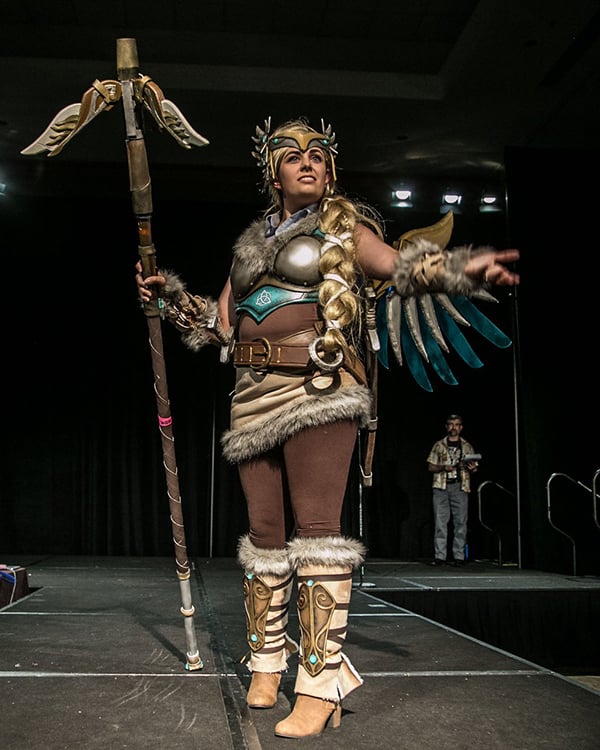 Competition Awards
NDK's Cosplay Contest Offers Over $4000 worth of prizes, not including any sponsor awards! All prizes are awarded to the slot, no matter how many are in the group. If you have 6 members in your team, then you decide how to divide and share amongst your troupe.

Awards
Best in Show (Only costumes of Asian Origin can win this award)

$800 Cash, Trophy, Cosplay judge for 2024, Cosplay Guest Status at NDK 2024 with hotel room and board paid for by NDK.

Best in Performance in the following Categories;

Beginner $100 cash, Certificate

Intermediate  $150 cash, Certificate

Masters $200 cash, Certificate

Best in Craftsmanship in the following Categories:

Beginner $100 cash, Certificate

Intermediate  $150 cash, Certificate

Masters $200 cash, Certificate

Best in Category (Combination of presentation and craftsmanship)

Beginner $200 cash, Trophy

Intermediate  $300 cash, Trophy

Masters $500 cash, Trophy
Specialty Awards
Cosplay Area Head Award $100, pass to NDK 2024

Audience Favorite $100 Cash, Certificate

Ringo's Award $100, pass to NDK 2024

Best in Portfolios Award $50, Certificate

Best Video Game Award $50, Certificate

Cosplay Judges Award $50 each, Certificate
Judge's Awards are awards given out by NDK's guest judges to their favorite costume or cosplay contestants. These awards go to the costume of each judge's choosing. There is no contest-mandated criteria for who a judge or specialty award may give an award to.