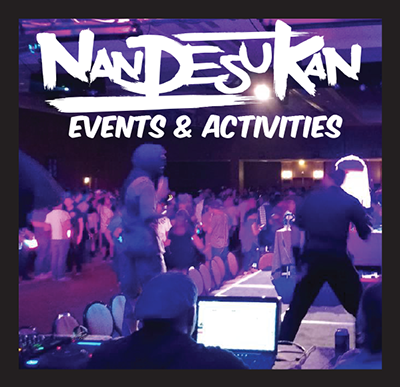 Events & Activities
Over a 3-day weekend, NDK offers a wide variety of panels, demonstrations, shopping, gaming, contests, arts, and music- There's always something to do at NDK. Check out the information below to see what to look for at NDK this year!
Signups & Volunteering
Volunteer at NDK (Link takes you to our RMAA site to submit a form to Volunteer with us!) 

Please See the full Convention Hours of Operations Page for the operating times of all our offerings and activities.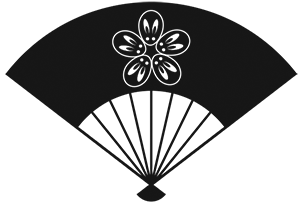 Japanese Culture
Yokoso! Immerse yourself in a Cultural Experience! Watch Anime in our video rooms. Enjoy Traditional Japanese Arts and other Programming sponsored by the Japanese Consulate. Try the Pachinko Parlor or other Japanese Games. Browse the Art Gallery and Model show. Shop for vintage kimono and other authentic imports in our Exhibitors Hall.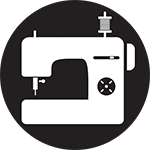 We Cosplay! Enjoy the beauty and pageantry of Cosplay! Explore over 20 hours of programming dedicated to sewing, crafting, and armor making. Enter our Cosplay Contest for a chance to win prizes totaling over $4,000 and awards for craftsmanship. Use the Cosplay Triage Room for on-site costume repairs. Reserve times at our photoshoot locations.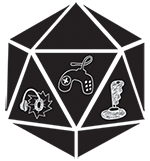 We Game! Over 20,000 sq ft of Arcade, Console, and Tabletop gaming space. Compete in video game tournaments with cash prizes. Spend time in our 24 hour video game room or try any of the 30+ Japanese Arcade machines availible. Check out the Guest GMs and Guest Game Designers. Explore the Pachinko Parlor and the vintage arcade machines. 
Anime Music Videos
Anime music videos (or AMVs) are the creations of passionate individuals with an interest in video editing and a love for music and anime. Our annual AMV Contest showcases the amazing skills of our community of editors, and it's quickly become one of the top AMV contests in the country.
Review Contest Rules & Submit a Video 
Shopping
There are many opportunities to shop in our Shinjuku district at NDK! Visit our full shoping district page to learn about the exciting offerings in our Exhibitors Hall, Artists Alley, and NDK Official Merchandise. Remember that you need to have an attendee badge to visit any of our shopping districts, so make sure to stop by registration first!
Dances
NDK hosts J-Pop and Masquerave dances for our attendees to let loose, relax and dance!
The J-Pop Dance is hosted by NDK's very own Onemadcow. It begins around 11 PM on Friday and runs till around 1 AM with a variety of selections of popular Japanese music.
NDK's Rave is a Saturday event beginning around 11 PM and going until at least 2 AM…and often much later than that! Powered by our very own DJ Staff and an assortment of guest DJs, the rave features a wide variety of dance music to keep you moving and shaking all night long.
Feel the beat and have fun, but please see the full rule and guidance section below to avoid any surprises at the convention.
Art Gallery
The Art Gallery is a place where all the artisans of NDK can place their artistic works on exhibit to convention attendees. You will find a mixture of items from paintings and sculptures to photographs and new age art. There is no fee to enter, but if you choose to put your pieces up for bid and they sell, NDK will receive a small commission.  See below for full rules and forms.
Model Show
The IPMS/CoMMiES (International Plastic Model Society, chapter Colorado Modeling Militia Enjoying Sci-Fi) happily sponsors the NDK model show again this year. In addition to the model show, we also sponsor and staff the Plastic Model Make & Take and the Paper Model (papercraft) Make & Take.
See the Model Show Information and Rules section below to enter.
Video Rooms
At NDK, we have two video rooms running anime nearly non-stop from Friday afternoon to Sunday evening. We try to show a good mix of anime so everyone will find something they want to watch throughout the weekend. The video rooms also host a number of special events over the course of the convention.
Charity Auction
Every year NDK hosts a charity auction to help raise funds for selected organizations. Held every Sunday before Closing Ceremonies, come have fun bidding on rare and wonderful goods for a great cause!
2021 Charity Activities to Benefit: Stop AAPI Hate
NDK After Dark: 18+ Content
We strive to keep our daytime programming family friendly and acceptable for everyone, however, after 9:00 PM, certain panels and events are geared for an older crowd, and can feature adult material and subjects. We require photo ID for anything that is designated an 18+ panel or event. NO EXCEPTIONS. See below for Photo ID details, and more about our Burlesque Show!
Panel Submissions
In addition to our big events, we have a large number of panels that cover a wide variety of topics related to anime fandom.
Join your favorite guests as they discuss their craft, learn how to improve your costumes, discuss some of the deeper aspects of anime, hear about how the internet and piracy affect the anime industry, appreciate Japanese culture, and much more.
Some of our panels are run by our guests, some by our staff and volunteers. But the majority of panels are run by our attendees, so if you have an idea for a panel you'd like to run at NDK, please submit a proposal.
J-Pop Dance & Rave Guidelines
For everyone to have a safe and fun time at NDK's dances, please keep the following in mind:
Modifications to the dances may be necessary depending on the COVID-19 environment by Labor Day. Please be understanding with any last minute changes.
You must have a valid NDK badge to attend either dance
You must display your badge at all times during the dance

No backpacks or purses

of any size will be allowed inside the dance
NDK staff will not be responsible for any bags or personal items left outside the dance door
No outside bottles of any kind will be allowed inside the dance.
No large costumes props or large wings will be allowed inside the dance
Rave Bag Check
Since bags, backpacks, and large personal items aren't allowed into the rave, you have two options to store them: You can either leave your belongings in your room or car, or you can utilize our bag check service for the evening. The bag check will be located at the NDK Registration desk adjacent to the Main Events doors, and open from 10:30 PM to 2 AM. The bag check has a fee of $1 per item, and all proceeds go to the charity for the year. 
Art Gallery
The Art Show is a place where all the artisans of NDK can bring their creations and offer them up to the con attendees. You will often find a mixture of items from paintings and sculptures to photographs and new age art. Bring your wallet and joy of art, and you too may be able to take a piece of fabulous art home with you.
We want to see your Art!
To submit pieces, first, review the rules in the following sections and then fill out the applicable forms to bring to con:
Art Show General Guidelines:
No photography or filming are allowed in the Art Show at any time.
Art Show bidding ends at 10:00 AM Sunday
Art with 3 or more bids automatically enters the live auction on Sunday
If you have the highest bid on a piece of art, you must pay for and pick it up by 3:30 P.M. on Sunday.  Art that is not paid for or left ehind will be returned to the artists.
Accepted payment types for the duration of the weekend are cash, check and credit card.
Art Gallery Rules
Fees & Participation
There is no fee for entering artwork.
Nan Desu Kan receives a 15% commission from each sale sold through the art show.
Participation in the show is open to any member of the convention staff, volunteer, or convention attendee.
The Art Show at Nan Desu Kan is first-come, first-serve. Bring your entries early!
Check program guide for hours.
Entries & Agent Information
Art may only be entered by the artists, or by an agent acting on behalf of the artist.
The agent information on the control sheet applies to any person who enters art on behalf of an artist, and/or picks up art on the artist's behalf. We will not release any art to anyone other than the artists or the agent acting on behalf of the artist listed on the sign-in sheet.
The Art Show Staff may ask for your ID (drivers license, state issued ID, passport, etc.) before releasing any artwork or funds to you. Please be ready to present your ID if asked!
Any art that is not picked up by either the artist or the agent by 6:00 PM on Sunday will be discarded.
Terms for Entries
Themes: Any art with themes in science fiction, horror, fantasy, and anime genres are welcome.
Accepted Mediums: Drawing and Sketches; Paintings; CGI or digital; hand-created items including Needle Point, Knitting, Sculpture, Paper Craft, Casting, etc. Photography may be reviewed on a case-by-case basis.
Previous Pieces: Artists are encouraged to submit new pieces each year. As such, there may be a 2 piece restriction for the number of entries displayed or sold at previous NDK Art Shows depending on space and availability.
Hardware: The Art Show provides basic hardware to display on panel surfaces. The artist will need to supply any hardware or special apparatus for work that requires special care or display.
Display:

Flat or 2-D Entries must be mounted on firm backing, framed, matted, or made otherwise suitable for hanging.The Art Show staff has the right to refuse a piece determined unsuitable or unstable for display. For safety reasons, we will not allow submissions that contain glass that cannot be hung with hooks.
3D submissions cannot sit on the floor or lean unsupported against walls.
Jewelry should be displayed on cloth or platforms that raise it from the table. You must supply your own display stands.
The Art Show staff may grant exceptions for freestanding submissions. Please ask a staff member for details.

Prints & Reproductions: Prints and reproductions are accepted, however only one copy of may be displayed for the duration of the show.
Artist Alley
Artists who have bought space in the Artists Alley may display or sell art in the Art Show as long as it meets the above criteria. However, we ask that the art you display is distinct from the pieces sold in the Artists Alley, either in media (such as showing an original versus a print), subject, or size. At least 50% of the art displayed in the Art Show must be for sale if you have space in the Artists Alley. For more information about reserving space in Artist Alley, see ndkdenver.org/activities/artists-alley for details.
Space & Availability
Due to limited space, the Art Show Staff reserves the right to limit the number of pieces or limit space based on availibility.
Panels / 2-D: Each artist is allowed one 4ft x 4ft panel on which to hang their art, with a maximum of 20 pieces.
Tables / 3D: For 3-D art, each artist is allowed a maximum display space of 2ft x 2ft area of a table with a maximum number of 20 pieces.
Any large 3-D art pieces that will not fit within the designated space must be approved by the art show staff before the convention.
Swipes & Copyright
A swipe is a reproduction of a copyrighted work without permission of the artist, and is a copyright infringement. This can include copying or tracing official art, fan art, or screen shots. Any piece that is determined to be a swipe or an infringement on copyright will be removed from display and returned to the artist. This policy is effective for both Senior and Junior Artists.
Rated "T" for "Teen"
The Art Show staff reserves the right to refuse any submissions depicting themes that exceeds "TEEN" rating. The ESRB defines "TEEN" rating as "content that is generally suitable for ages 13 and up. May contain violence, suggestive themes, crude humor, minimal blood, simulated gambling, and/or infrequent use of strong language."
Selling Your Art
The artist must determine in advance the sale price of each piece. All art for sale must have either a Quick Sale Bid price, a Minimum Bid price, or both. Bids function similar to E-Bay bidding, and are as follows:
Quick Bid: This is the "Buy It Now" price you will accept for a piece.

Quick bids should be higher in price than the Minimum Bid.
Quick Bid prices are not required, especially if you want to encourage higher bids or the chance to go to Live Auction.
A piece sold for the Quick Bid is no longer eligible to go to Auction.
A piece that has a written bid on the bid sheet is no longer eligible for sale at the Quick Bid price.
Quick Bids must be paid for immediately and are generally taken by the buyer right away. However, the Art Show staff encourages the buyer to keep the piece through Sunday morning to still be eligible for the Art Show competition.

Minimum Bid: The Minimum Bid price is the lowest amount you are willing to accept for the piece.

Minimum Bid pieces will go to the highest bidder at the end of the Silent Auction on Sunday, 10am.
Minimum Bid pieces cannot be paid for or picked up before the end of the Silent Auction.
Minimum Bid pieces are not guaranteed a place in the Live Auction only those with 3 bids.
Pricing
Bid prices must be in whole dollar amounts. You cannot change the bid amounts once you have turned in your Art Control Bid Sheet to the staff. The piece displayed in the show must be the exact item you wish to sell, not a representation.
Not For Sale ("NFS") Artword
You are not required to sell your art for it to be allowed in the art show. Please use the special "NFS" (Not For Sale) entry forms and bid tags for your entries.
Disclaimers
Damage & Theft: The Art Show staff will safeguard all entries within the best of their ability. NDK also has full security staffed throughout the show to ensure the safety and protection of all convention participants. However, the Art Show staff, Nan Desu Kan, the hotel, and all organizational staff will not be held responsible for any damage or loss.
Storage: Room permitting, we will attempt to make room to store any containers or folios used to transport art, only. You must speak with a staff member to obtain permission before doing so. Due to liability, we will not store luggage, food, goods bought at the convention, or any other kind of personal items. Any items that have not been cleared by a staff member will either be discarded or brought to Lost & Found.
Handling & Displaying: Convention members are forbidden to touch, manipulate, or move any art work without prior permission from the staff or the artist. The Art Show Staff may handle, move, or reposition art pieces during the Art Show to maximize space for all entries, and to prepare pieces for the Live Action. Our staff are artists and art fans as well, and we take the greatest care to protect the art as much as possible.
If you witness any abuse or violation of these rules, please report the incident to the Art Show Staff immediately.
Art Gallery Awards
Awards are given for the following Art Show categories:
First Place 2-D
First Place 3-D
First Place Junior
Second Place (overall)
Third Place (overall)
Best in Show
Happun Award
Best In Show is voted by the convention attendees. Prizes and awards are determined at the convention and may be subject to change from year to year. Judges make a fair attempt to select winners that have not been previously selected (with the exception of Best In Show).
Model Show
The IPMS/CoMMiES (International Plastic Model Society, chapter Colorado Modeling Militia Enjoying Sci-Fi) happily sponsors the NDK model show again this year. In addition to the model show, we also sponsor and staff the Plastic Model Make & Take and the Paper Model (papercraft) Make & Take.
We want to share our love of model-building with you, and hope you catch the "fever"!
2021 Model Show Information:
Model intake:
Friday 2-6 pm
Saturday 10 am – 6 pm
Room Open to Public:
Friday – 2-6 pm
After hours build – 8 pm – 11 pm – bring a model and build with us
Saturday – 10 am – 6 pm
After hours build – 8 pm – 11 pm – bring a model and build with us
Sunday – 10 am – 4 pm
Judging:
Saturday 7-8 pm – winners will be announced Sunday morning
Entry pick-up:
Sunday 3-4 pm
Make & Take:
Video 2, just around the corner from the Model Show, on Sunday, from 11- 2 pm.
Model Show Rules
No Entry Fee
Participation in the show is open to all NDK attendees, Staff, and Volunteers.The Model Show at Nan Desu Kan is on a first come, first served basis, so be sure to bring in your entries early, and review the rules below!
Contest Rules
Please note that this is an anime con and select your entries accordingly. Science Fiction and Fantasy themed entries are welcome.
NDK is a family-oriented convention. Please, no entries that do not suit this audience.
If a model has placed at a previous NDK model contest, please do not enter it again.
Please be sure your entries will stand on their own on the display tables.
If there are enough entries in a category, the category may be split into two or more smaller categories.
Please pick up your entries, and any prizes you have won, during posted entry pick-up time on Sunday.
Disclaimer: NDK, the hotel & Con staff, and the IPMS/CoMMiES are not responsible for damage to or loss of entries. Although model show staff will safeguard entries to the best of their ability to reduce the possibility of damage or loss, accidents do happen.
Model Show Awards
Awards will be given in the following Model Show categories.
1st-3rd in each category, if number of entries permits
Best Paper Model
People's Choice (based on voting by con-goers. Remember to vote!)
BEOSWL (Best Example of Something We Like, a CoMMiES award)
Judges' Best of Show
Judging will be done Saturday after the show closes, and the judges will be selected prior to the show. All awards and prizes can be claimed when the entrants pick up their entries.
Contest Categories
Juniors

Modelers under the age of 18 have their own category.

Adults

Modelers age 18 and over

Mecha

robots & power suits. This category includes Super-Deformed, Gundam and MaK

Spaceship

real-space and science fiction space vehicles

Vehicle

atmospheric, ground and sea craft

Dekotora

Japanese art cars: semis, vans, cars and motorcycles decorated with chrome, lighting, murals, etc.

Creature

animals, dinosaurs, and monsters

Figure

human/humanoid beings

Anime Girl

representations of female anime characters

Painted Minis

single figures, groups of figures, and armies

Dioramas

judged in part by the strength of the theme or story
Video Rooms
To ensure that everyone has the best experience possible in the anime rooms, we have a few rules that we ask everyone to follow:
Be respectful. Please don't talk while the anime is playing. You might be the sharpest wit this side of Oscar Wilde but the other attendees want to listen to the anime, not your running commentary on what's playing.
No food or drink allowed. We use plenty of electronic equipment that doesn't mix well with crumbs or liquids. Please finish that ramune and pocky before coming in.
Don't stand in the doorway. If you want to see what's on, come into the room and pull up a chair, even if it's only for a minute. We won't yell at you if you don't decide to stay. Just please don't block other people from coming into or going out of the room.
No unattended children. If your child is young enough to need a babysitter, they're too young to be left alone in a video room. Please be responsible with your children.
No sleeping. The video rooms are not hotel room surrogates. If you're sleeping, we'll try to wake you up. If you don't wake up, we'll call security.
Lastly, we understand that not everyone likes subtitles and that some people can't stand dubs. We show both so everyone has something to enjoy during the con, but we can't switch from the scheduled dub to subtitles (or vice versa) just because someone asks. Sorry.
Charity Auction History
Due to the incredible generosity of our attendees, NDK has donated well over $195,000 to various charities to date:
2021: Stop AAPI Hate (Update! We raised over $15,000 for our 2021 charity!!!)
The Blue Bench, The Love Planet Foundation, Extra Life / Children's Miracle Network of Hospitals, Canine Companions for Independence , Denver Dumb Friends League, Colorado FIRST, Stomp out Bullying, Aurora Victim Relief Fund & American Heart Association, Japanese Red Cross for Tohoku Earthquake & Tsunami Relief, We Heart Japan – Anime Industry Gives Back / Japan Center for International Exchange (JCIE) (Special Charity Event: NDK's Rave 2 Save Japan), United Way Gulf Recovery Fund for Hurricane Katrina Relief, The Japan America Society of Colorado (JASC), American Red Cross, Susan G. Komen Foundation, the American Diabetes Association and Child's Play.
18+ = Photo ID Required
To attend an 18+ panel or event, you must present a valid physical photo ID with your age on it to enter. We can't accept pictures of IDs, High School Diplomas, texts from your mom swearing you're 18, or Blockbuster membership cards. Sorry!  ID will be checked at the door to the 18+ designated events and panels. 
NDK's Burlesque Show (18+) & Rules
When the lights go down, some clothes come off, and characters come alive! Welcome back our friends from New Orleans, Royale Review burlesque troupe! Bringing to life characters from anime to fantasy to the big screen, this performance features dancers from all over South Louisiana. Be entranced by the more sensual side of some of your favorite characters.
Rules
Photo ID required for entry.
Keep in mind, burlesque is not stripping. It is sensual dance. There is no full nudity during these performances, however, some clothing will be removed.
Attendees cannot touch any of the performers at any time, even if asked to come on stage to participate in any games.
Due to COVID, cash tips cannot be accepted. Please watch for the codes to use to donate money digitally (i.e Venmo).  This also means food and drinks cannot be given to the performers.